Sandvik recently introduced its newest software development: iSURE 8.1 for underground rock excavation.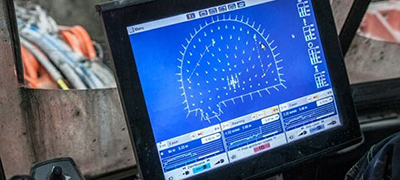 The purpose-developed process control software provides instrumented face drilling rigs with the needed information to achieve optimized drilling and blasting.
It works with Sandvik's i-series drill rigs, giving customers accurate analyses functionality that can help operations to improve work cycles and processes.
iSURE stands for Intelligent Sandvik Underground Rock Excavation, and can be used in mining drill and blast as well as tunneling applications. The most recent version before it, 8.0, added a template-based drill and blast plan generation tool that accounts for blastability, tunnel profile quality target and explosives used. At the same time, it does not neglect designer capabilities to easily edit and tune results based on feedback.
"As before, iSURE focuses on blasting design at round's bottom, as that is the point where blasting is most critical," Sandvik noted.
With iSURE 8.1, the equipment maker said its customers can now have an updated version of iSURE each year. 8.1 also now includes an inbuilt three-day training program to cover steps from simple concepts to the more advanced cases.
"iSURE 8.1 is not the final development of this leading solution from Sandvik; new improvements and developments are planned based on further sharing of knowledge and experience with customers and drill and blast professionals globally," the company stressed.
Currently, iSURE is used with Sandvik's i-series face drilling rigs, the original Construction i-series and newer Bedrock-style i-series, TCAD+ instrument and bolting instrument.
Sandvik Mining and Rock Solutions, www.rocktechnology.sandvik