Take A Look At The Technology Making Life Easier For Mines.
By Donna Schmidt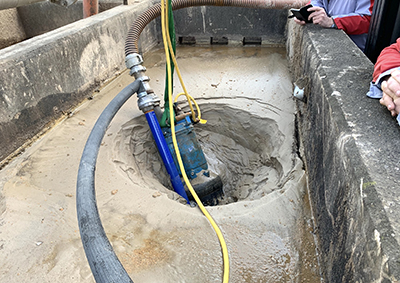 Whether it is for dewatering or slurry, the presence of a pump at an operation often remains understated. It is often leaned on to get the work done efficiently and quickly no matter the condition, meaning the technology within must always be at the ready.
Pump manufacturers have worked to remain ahead of the curve, using customer feedback and field experience to design pumps with greater capacity, capabilities and increasingly robust designs. NAM recently spoke with two, Metso Outotec and Tsurumi.
Power at the Mill
Metso Outotec recently added to its MD series of mill discharge pumps range with the MDM800.
The new model, its largest metal MD model size to date, allows work in higher capacities than ever before.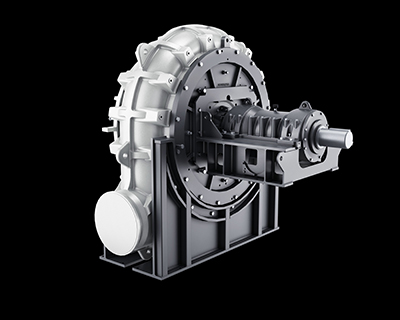 "There's been a healthy level of inquiries, especially with the current copper prices," said Diwakar Aduri, product manager, global mill discharge and dredge pumps.
The MDM800 has an 800-millimeter/ 31.5-inch size inlet and is capable of flows up to 12,500 cubic meters per hour, or 55,000 gallons per minute. Sitting atop the MD Frame 2100, it has an impeller diameter of 2,100 mm, or approximately 82.6 in.
"The MDM800 is specifically designed for large throughput mines because it offers long wear life, ease of adjustment and serviceability," Aduri said. "Thick casings, impellers and liners in a high chrome white iron material provides excellent resistance to wear and localized erosion."
Metso Outotec's entire MD Series horizontal mill discharge pumps are designed for efficient operation and long wear life. The pumps ideal for tailings, hydrocyclone feeds and SAG/ball mills. Overall, the range can handle flow rates of up to 52,800 gpm with heads up to 230 ft.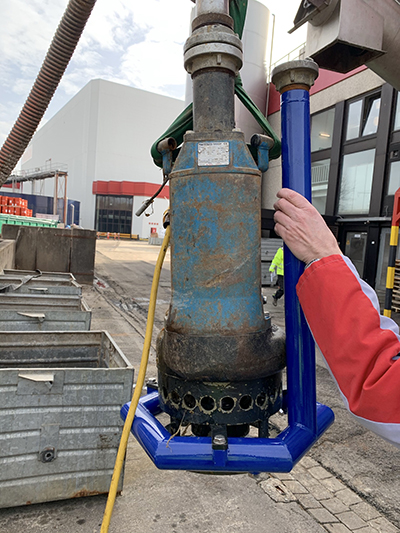 Tsurumi Pump Buries the Shovel
Sand, mud, silt and more – often work for the traditional, and very laborious, shovel. What if a pump could move all of this loose material more effectively and quickly? Repositioning of bulk material at a site is now made much easier with a new optional accessory from Tsurumi.
A Tsurumi dewatering pump with jetting collar, the company told NAM, can eat through and "liquify" sediment as it enters so it can be efficiently pumped without supervision or other manual intervention needed.
"For this purpose, the jetting collar is mounted at the bottom of the pump. It functions as a ring pipe from which water is forced into the immediate suction area of the pump," Tsurumi' said.
"Whether the material is dry or thickened, if it is mixed with sufficient water, a flowable mixture is created."
Looking at a pump like the KRS2 unit, it can accept mixtures with grain sizes up to 30 mm and move it without resistance. With a moving capacity of up to 4,300 liters every minute, it also can take on the harshest applications.
"The process prevents clogging of the pump, which cannot be ruled out in borderline operating conditions," the company said. "Deposits at the intake opening are practically impossible.
Tsurumi noted that operating the pump and collar works best in basins, as it can retain excess flushing water; because of that, an ideal application for the design is sedimentation basins and large tanks. Industrial water can be used if there is no pure water available for flushing, and users need just a few minutes with standard tools to install the system.