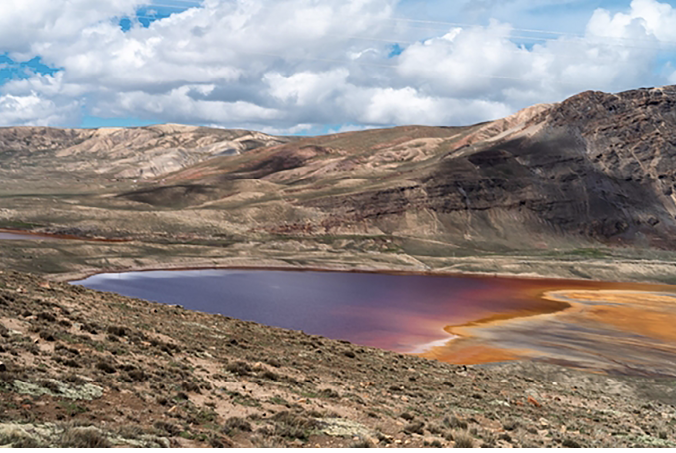 A study by researchers at the University of Lincoln, UK has found an estimated 23 million people are affected by potentially harmful concentrations of toxic waste from metal mining activity.
Published in Science, the October study offers a comprehensive understanding of the environmental and health challenges associated with metal mining activities. By using a new georeferenced global database of active and inactive mines and tailings dams, the research team assessed the global scale of metal mining contamination in river systems and the number of human populations and livestock exposed.
"Our new method for predicting the dispersal of mine waste in river systems worldwide provides governments, environmental regulators, the mining industry and local communities with a tool that, for the first time, will enable them to assess the offsite and downstream impacts of mining on ecosystem and human health," said Professor Mark Macklin, who led the multi-disciplinary, international team behind the study.
"We expect that this will make it easier to mitigate the environmental effects of historical and present mining and, most importantly, help to minimize the impacts of future mining development on communities, while also protecting food and water security."
According to the findings, approximately 23.48 million people reside on affected floodplains, supporting 5.72 million livestock and encompassing over 65,000 square kilometers of irrigated land. The researchers said they believe these numbers to be a conservative estimate due to insufficient data for some countries.
"At a basic level, these findings remind us that mining can cause extensive downstream damage over long periods of time," said Professor Deanna Kemp from the University of Queensland's Sustainable Minerals Institute, who was also part of the research team.
"Many people benefit from mining and metals, but we must do more to understand and prevent the negative effects on people who live and work in affected areas."