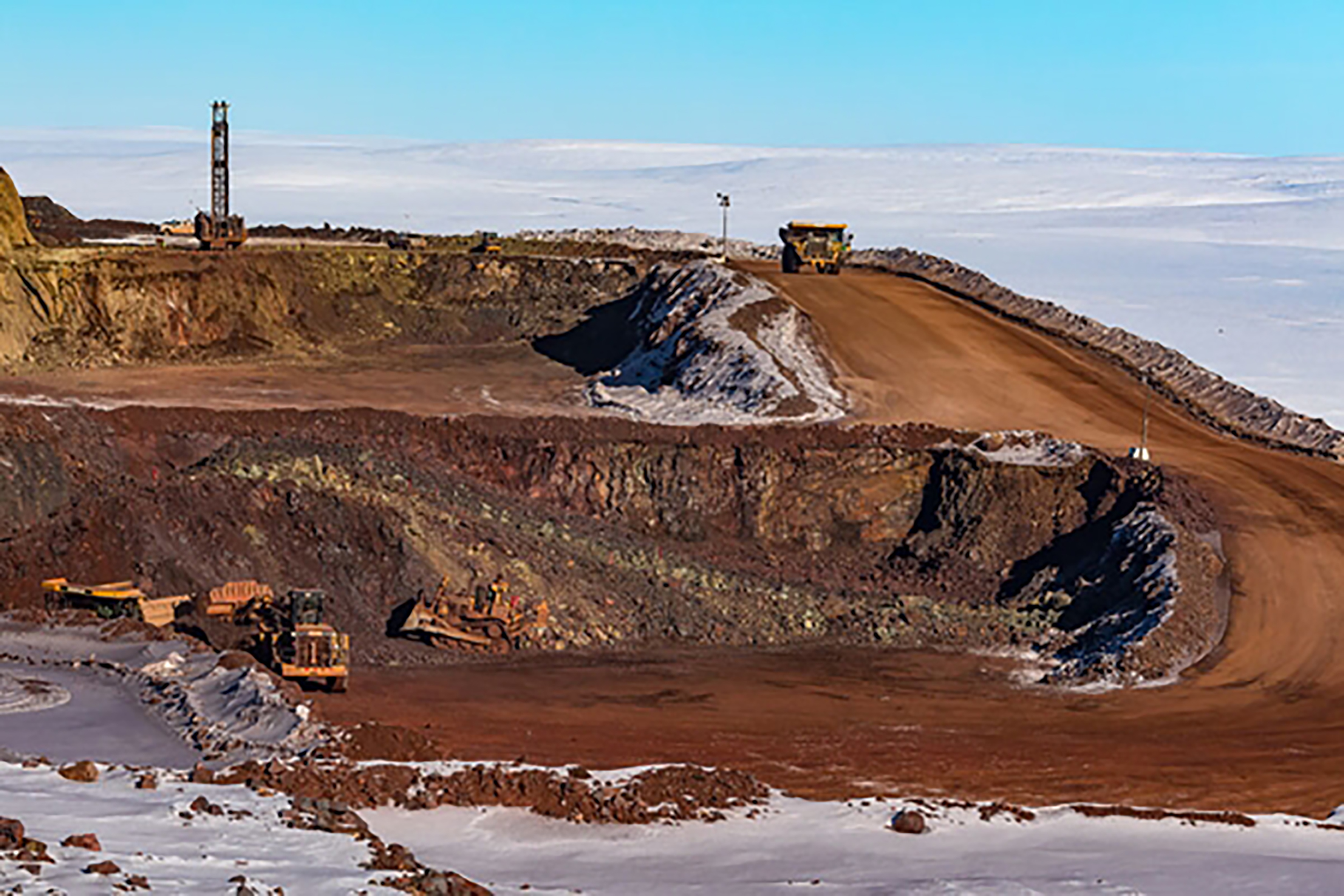 Canadian miner Baffinland Iron Mines has entered a memorandum of understanding (MoU) with thyssenkrupp Steel Europe AG to expedite the development of high-quality feedstock for green and low-carbon steel production.
Baffinland's Nunavut high-grade iron ore will be used in the German steelmaker's tkH2Steel project where thyssenkrupp's coal-based blast furnaces will be replaced by hydrogen-based direct reduction modules. The iron produced by this equipment, directly reduced by hydrogen, will be liquefied downstream in what thyssenkrupp maintains is a pioneering process.
All subsequent production steps can take place in the existing plant structure, including steel mills, allowing all of the company's products to be produced with low CO2 emissions while maintaining quality. As a result, thyssenkrupp reiterates that its tkH2Steel is a highly efficient and commendable approach toward achieving environmentally friendly steel production.
"We are delighted to be cooperating with thyssenkrupp Steel as a long-standing customer of Baffinland in achieving environmentally compatible steel production," said Brian Penney, Baffinland CEO.
"Projects like tkH2Steel and the high-grade iron ore are keys to global decarbonization of the steel industry. We applaud thyssenkrupp Steel leadership in this regard and look forward to actively contributing our expertise to advance the tkH2Steel."
Baffinland Iron Mines is jointly owned by The Energy and Minerals Group and ArcelorMittal, and operates the Mary River high-grade iron ore mine located on Baffin Island, Nunavut, Canada.