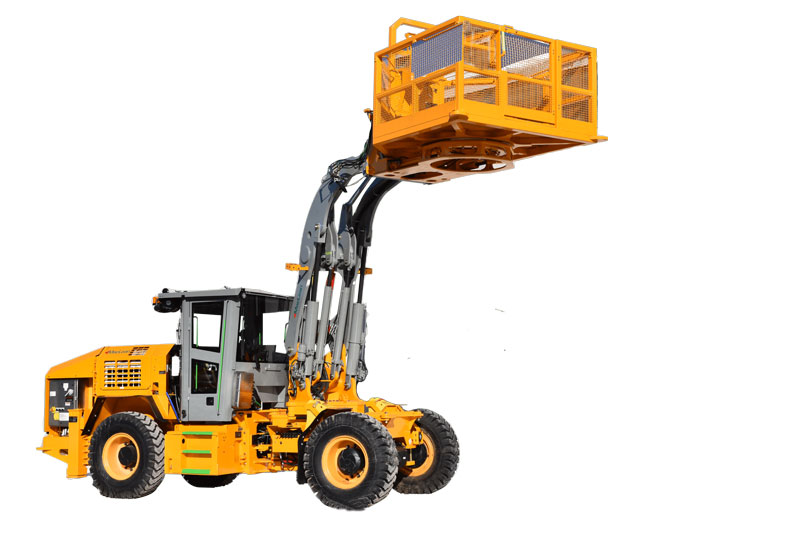 Mine services installation and repair just got a little easier with the new release of the ML5 Multi-Lift elevated work platform by Collingwood, Canada-based MacLean.
The boost to the equipment maker's elevated work platform product suite is just the latest in the line of the MacLean 5 Series next-generation mining vehicles, and are now commercially available for mining customers globally.
The OEM said the first unit, a battery-electric model, is now preparing for shipment from its Ontario facility to an end user in Australia.
The newest addition to the MacLean utility vehicle (UTV) product line was initially designed as a safe and purpose-built alternative to the use of integrated tool carriers (ITs) in underground operations across Australia. This specific application context – mine services installation and repair work from a certified elevated work platform with a 6.5-meter working height and a 4.5-tonne payload – was the foundation of the ML5's engineered design for safety, productivity, and versatility. And these design principles deliver a value proposition that is relevant to underground mines around the globe and particularly in Australia.
The ML5's safety and versatility dividends are embedded in the unit's OEM design from the ground up. The slew boom range of motion delivers best-in-class coverage, along with in-basket operator controls and remote drive. The boom's hydraulic and mechanical linkages are also doubled-up for contingency, to increase operator safety. And a quick hitch design allows for easy switch-out between multiple baskets, as well as the use of forks or a jib boom for material handling and general underground construction.
"MacLean product design has always been about safety and productivity, and this new ML5 Multi-Lift continues in that tradition of solving a specific problem underground in a way that engineers in the protection of the worker in the real, underground environment, while also enhancing productivity on the specific application," said Bryson Lehman, product marketing manager, Elevated Work Platforms. "'Safety is our veins – Innovation in our DNA' isn't just a slogan, it's the how and the why of MacLean product development."
"We're also excited to launch this new product because of how it complements our Elevated Work Platform product suite – the SL2 and SL3 Scissor Lifts, and the LR3 Boom Lift for high reach and heavy load mine services applications," added Maarten van Koppen, MacLean vice president of Product Management.
"We are now able to offer a range of mine services installation and repair solutions to mines around the world, depending on their haulage ramp and drift sizes, the size and weight of the infrastructure being installed or repaired, and the working height. This is MacLean Application Intelligence in a nutshell – engineered solutions for the actual job underground."