North American Mining magazine talks to the cobalt, copper and now lithium expert about his segue from law to mining leadership, the challenges and opportunities for lithium operators and the importance of domestically sourced lithium for North America's future.
Edited by Donna Schmidt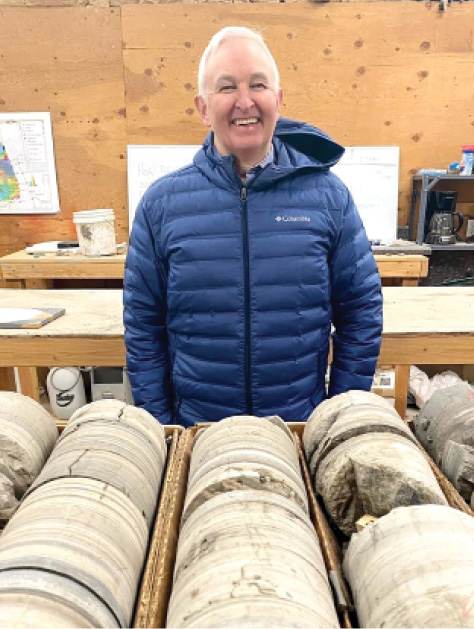 Canadian miner American Lithium touts a portfolio that few others can parallel: two lithium projects in the U.S. and Peru, TLC and Falchani, as well as Macusani, a uranium asset also in South America. TLC is of particular interest for its capacity to provide a domestic lithium supply from its location near Tonopah, Nevada, where the project hosts a prolific 4.2 million tons of lithium carbonate equivalent (LCE) measured resources, 4.63Mt LCE indicated resources and 1.86Mt LCE inferred resources. 
With such an impressive plan ahead as each developing property comes to fruition, it seemed perfect timing to ask some key questions about the role American Lithium, and in particular TLC, will play in solidifying North America's potential to both produce and consume domestically.
NAM: Please tell us a bit about your background and history in the industry.
Clarke: I have over 25 years of experience in building companies and implementing successful capital markets and growth strategies focused on mining, energy and energy technology. I joined American Lithium as a director in 2020 and became CEO in April 2021, prior to that, I was the founder, CEO, and director of M2 Cobalt (cobalt/copper exploration in East Africa), which was acquired by Jervois Global in June 2019.
Jervois is a world leader in the development and mining of cobalt and nickel projects and is close to completing the US's first cobalt mine in Idaho. Jervois also operates cobalt and nickel refineries. Their acquisition of M2 Cobalt also involved me remaining with Jervois for 12 months transition initially as a director and then senior executive.
I was also a co-founder, executive and director of Osum Oil Sands, a company valued in excess of US$1 billion at its peak market capitalization. Osum grew its production to in excess of 20,000 barrels of oil per day (bop/d) before being acquired by Watreous Energy Fund in 2021 for around C$400 million. I hold an LLB and diploma in legal practice from Aberdeen University in Scotland.
What brought you to mining?
Also, to lithium specifically?
I originally worked as a securities lawyer and investment banker in London. I moved into the resources sector when I moved to Vancouver in 2000 and having advised a number of resources companies as a banker. I am fortunate to have benefited from extensive experience and knowledge of the battery metals space both from advisory and senior in-house roles on the technology side and on the mining side. This coupled with prior roles in mainstream mining and energy positioned me well for my recent roles firstly in cobalt and now in lithium. 
Lithium and uranium – what a unique portfolio.
Can you talk more about that?
Originally American Lithium was established to focus on Nevada and the need for domestic sources of lithium. With the success of our early work and, in particular, the discovery of a very large lithium deposit on the Esmeralda trend in Nevada, our stock price recovered quickly from the last down cycle in lithium, and it gave us the currency to add geographic and geological diversity. We acquired what we think was something of a hidden gem in Falchani when we acquired Plateau Energy in 2021, one of the sixth largest hard rock lithium deposits in the world, and which promises to become one of the lowest-cost mining operations of its kind with the potential to produce battery grade lithium carbonate on site without any need for additional refining or upgrading, which the majority of hard rock deposits require.
The Macusani Project was also acquired when we acquired Plateau. Our focus was Falchani, but Plateau had also discovered and aggregated what we believe is the largest uranium deposit in South American and one of world's largest undeveloped uranium projects, whose ease of extraction and "near surface" characteristics position it with the potential to be one of the lowest cost sources of uranium globally.
Our focus is on developing our lithium projects, but nuclear energy is experiencing a robust renaissance because it clearly stands out as the planet's cleanest, most cost-effective and reliable form of 24/7 dispatchable energy. Accordingly, the world's premier uranium deposits are attracting more and more global interest. Our current intention is to spin-out of the Macusani Project into a stand-alone vehicle as the preferred route to generate value for our shareholders. To realize proper value for this project, we believe it needs to be in a standalone vehicle not playing second fiddle to our primary focus as a lithium developer.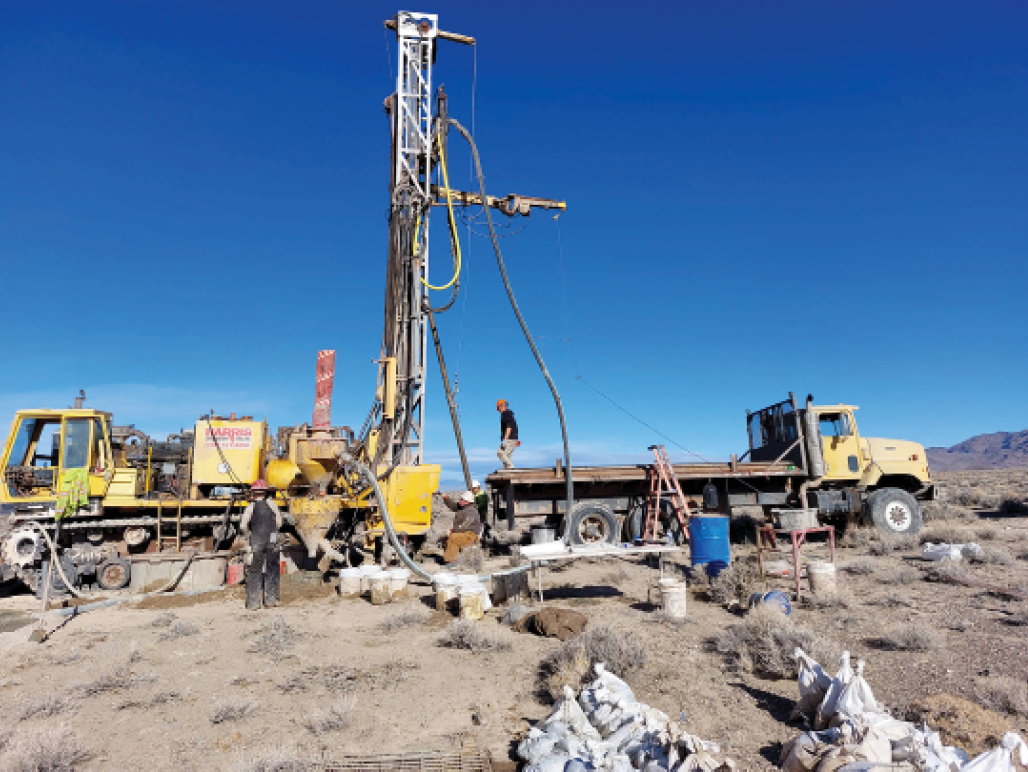 In your opinion, how important is developing domestic lithium (and uranium) in North America right now?
The quest for EV manufacturers, as well as other industrial and military users, to get access to high grade lithium is intense. There is an urgency to secure domestic supply in geopolitically safe countries such as the United States and Canada, as well as parts of South America, Europe and other aligned countries.
The conflict in Ukraine is a stark reminder of what happens when the supply of energy and other critical commodities is "in the hands" of unstable or unfriendly regimes.
Can you talk about the challenges and opportunities in today's regulatory environment, to bringing lithium projects to fruition? How is planning different than it might have been, say, a decade ago?
For our world to reach its environmental goals, it is important to understand the necessity of acquiring an ample supply of lithium from geopolitically stable countries.
Australia and Chile are the largest current producers of lithium, and the majority of all global production has to go to China for refining. Australia, Chile and China are currently cited as the top three reserves holders, eclipsing the rest of the world's reserves.
As EV demand is now skyrocketing, stable countries with major lithium resources need to play a greater role in the world's energy shift, with the goal of creating a powerful positive feedback loop of stability, prosperity and industry leadership. The goal has to be to convert these resources to reserves and add significant additional upgrading and refining outside of China to drive significant "new" production.
The United States holds about 8 million metric tons of lithium in reserves, ranking it among the top five countries in the world, reports the USGS. Yet it currently produces less than 1% of the world's supply at one solitary lithium brine mine in Nevada called Silver Peak, run by Albemarle.
Lithium is the clear incumbent metal of choice in the race to use rechargeable batteries as part of future energy consumption. The paradigm shift is accelerating, and as lithium-ion batteries are more widely used in automobiles and power storage devices, demand is accelerating exponentially.
It is critical to bring on additional domestic supply of raw and refined products and to work closely with our allies who have additional sources of these critical minerals and often have the technical expertise that we lack in refining the raw materials and building the end products.
Can you talk about American Lithium's ESG efforts? What has your role been in bringing these to the forefront?
As the demand for lithium has increased dramatically in the recent past and indeed for resources in general, so has scrutiny of mining and processing operations. Much of current production of lithium involves extracting lithium from brines in South America. And this can be controversial because it is particularly water and land intensive. It involves using solar evaporation from large ponds in a number of time-consuming steps, it is very much a chemistry process which can be extract, be an anathema in the driest area of the world with many extractable brine salars being in the Atacama Desert and other arid areas of South America.
Lithium brine extraction processes use a lot of water – approximately 500,000 gallons per metric ton of lithium produced and can consume the majority of a region's water, which negatively impacts local communities and reduces the number of locations that are feasible.
Additionally, refining lithium often involves chemical processes that can cause water and soil pollution without proper up to date controls and standards which are not always prevalent in some of the current locations where lithium is refined.
At TLC in Nevada, American Lithium's claystone project has no water table issues as its existing resource is above the water table and consequently, no groundwater, runoff or watershed issues. And our private water rights have been secured through the acquisition of two nearby ranches. TLC will aim to recycle as much water as possible and minimize usage. Securing our own water rights has been a key development milestone for the company.
In addition, the TLC Lithium project has no endangered plants or species on the project area. TLC claystones also have low levels of deleterious elements such as mercury and arsenic, and we intend to minimize contaminants in waste materials. Our lithium mineralization is mostly at or near surface. So, the project is suitable to conventional mining methods.
The company is targeting a "cut and cover" mining methodology with a sustainable blueprint for long-term operation with mined areas being backfilled with processed claystones as mining progresses and minimizing land disturbance.
At Falchani in Peru, the entire resource is also above the water table and consequently no groundwater, runoff or watershed issues with the deposit. Also, there area has abundant available water, as well as river systems nearby which also provide a large source of hydroelectric power in the region.
As a hard rock deposit of high purity, Falchani does not have the same scale of environmental issues around water, such as evaporation pools and the chemical processes that are associated with most Latin American lithium deposits – which are predominantly brine-based. We will also utilize the most up to date processes to minimize water usage in our operations and to keep our environmental footprint to a minimum.
The other key benefit that Falchani enjoys, besides its large-scale potential, is its high purity. This has enabled the design of a processing flowsheet which models the production of battery-grade lithium carbonate at an anticipated grade of 99.82% or above on site. In stark comparison, most lithium projects globally produce lithium products which then have to be refined further, requiring additional energy, water usage, and the use of chemical processes to achieve battery grade.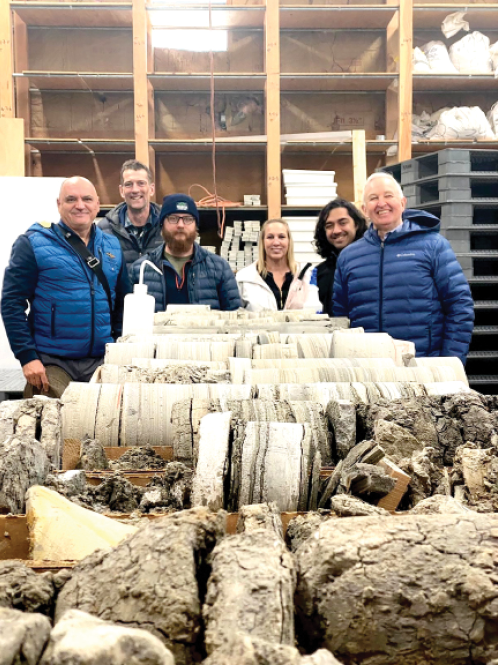 What role does TLC's location in Nevada play in how its future will play out?
TLC is located in politically stable, mining-friendly U.S. jurisdictions that have easy access to key markets, including the proximal Tesla Motors' flagship electric vehicle manufacturing plant in Nevada.
With demand growing exponentially, battery manufacturers and automobile builders alike are reliant on new supplies of prolific, inexpensive lithium supplies and they need the assurance of uninterrupted, long-term supplies. With an eye on national energy security, current and future U.S. administrations are more and more focused on supporting the sustainable commercialization of Nevada's best lithium projects.
The key takeaway here is that a long-term U.S. energy policy must support a strong domestic supply chain, and American Lithium appears to be in the right place at the right time.
How are you enabling the new energy paradigm? What are you most proud of?
We are at the vanguard of a new generation of lithium miners that are racing to bring new "homegrown" lithium supplies onstream, particularly in the U.S. and countries allied to its goals, where new lithium mines are most needed. We are part of a new generation of environmentally conscious, sustainable lithium developers that are poised to help power the green energy revolution. 
Battery manufacturers are desperate for uninterrupted lithium supplies mined and processed in appropriate jurisdictions using best of breed mining techniques which minimize impacts on the environment and nearby communities. I am very proud of the work our teams have done and continue to do in the communities surrounding our projects, we recognize their support and involvement is critical to our continued success.
Any final words?
With an eye on national energy security, current and future U.S. administrations are sure to want to continue to support the sustainable commercialization of Nevada's best lithium projects as well as projects in other aligned parts of the world.