Vancouver, BC, Canada – April 19, 2023 – Micromine, a technology market leader in the exploration and mining sector, is pleased to announce that Guanajuato Silver Company Ltd., a major metals producer, has chosen Micromine as their primary geological and mine design software provider. Micromine Origin and Micromine Beyond software will soon be implemented across four active mine sites – El Cubo, Valenciana, San Ignacio, and Topia.
Guanajuato Silver chose Micromine Origin, Micromine Beyond and Micromine Nexus due to the comprehensive functionality which has enabled them to replace multiple geological modeling, mapping, and mine design applications with Micromine's powerful all-in-one solution.
James Anderson, Chairman & CEO of Guanajuato Silver, is excited about the benefits that Micromine can deliver, stating that "We believe both Micromine Origin and Micromine Beyond will enhance the performance of our mine exploration and engineering teams. By consolidating multiple software licenses into one comprehensive package, we have been able to reduce our software costs while optimizing workflows. We are also confident that Micromine's strong support and commitment to customer success will help us achieve our goals as we continue on our journey to reactivate silver and gold mines in Guanajuato."
For Guido Perez, Micromine's Regional Manager for the Americas region, the implementation is a reflection of a wider industry trend he sees towards simplifying complex software workflows. "I regularly hear from geologists who are frustrated about the amount of time they are losing transferring data between multiple applications," he says.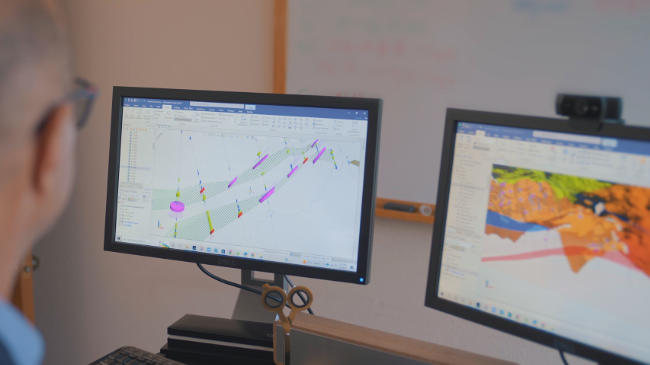 "It's been a great experience for us to work with Guanajuato Silver to solve this problem for their team. By implementing a single software solution that covers multiple steps in the mining process, their team can stop worrying about managing software and start focusing on what matters."
As one of the fastest-growing silver producers in Mexico, Guanajuato Silver also placed high importance on access to multi-language training and support for their rapidly growing team. Micromine has responded to this need quickly, already hosting in-person training sessions with over 50 users on-site in Guanajuato, Mexico.
The implementation of Micromine Origin and Micromine Beyond is just the first step in the ongoing relationship between Guanajuato Silver and Micromine. The organizations are currently collaborating on a program to support mining students in the Guanajuato region in developing the technical skills required for their future careers.