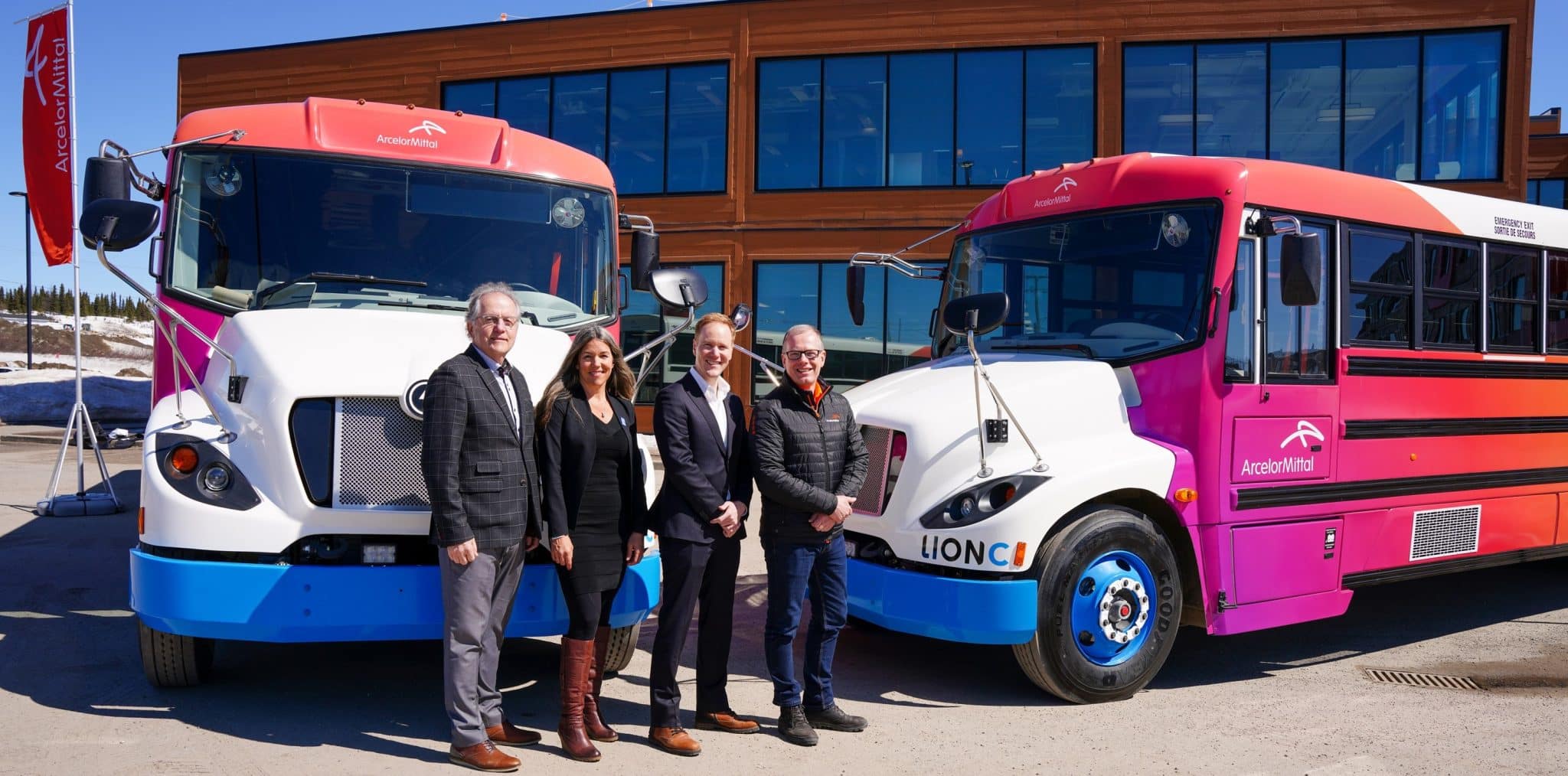 ArcelorMittal Mining Canada has reached another milestone in its energy transition by becoming the first mining company in Québec, Canada, and the first company on the province's North Shore to use electric buses to transport its workers.
"With the arrival of electric buses for our employees, we are continuing to implement our sustainable development strategy," said Mapi Mobwano, president and CEO of ArcelorMittal Mining Canada.
"We are particularly pleased about being the first in Québec to bring this plan to fruition in collaboration with local companies like Lion Electric, Transport Therrien and Cléo, who are teaming up with us to help us reduce our carbon footprint."
To support and encourage the electrification of transportation, ArcelorMittal has also started installing electric charging stations at its Mont-Wright and Port-Cartier facilities. Twelve FLO charging stations have already been installed and more will be installed within a few months. The company said these stations will be accessible at all times and are free of charge for employees.
ArcelorMittal aims to reduce its greenhouse gas emissions by 25% by 2030 and to achieve carbon neutrality by 2050.
Source: ArcelorMittal Mining Canada