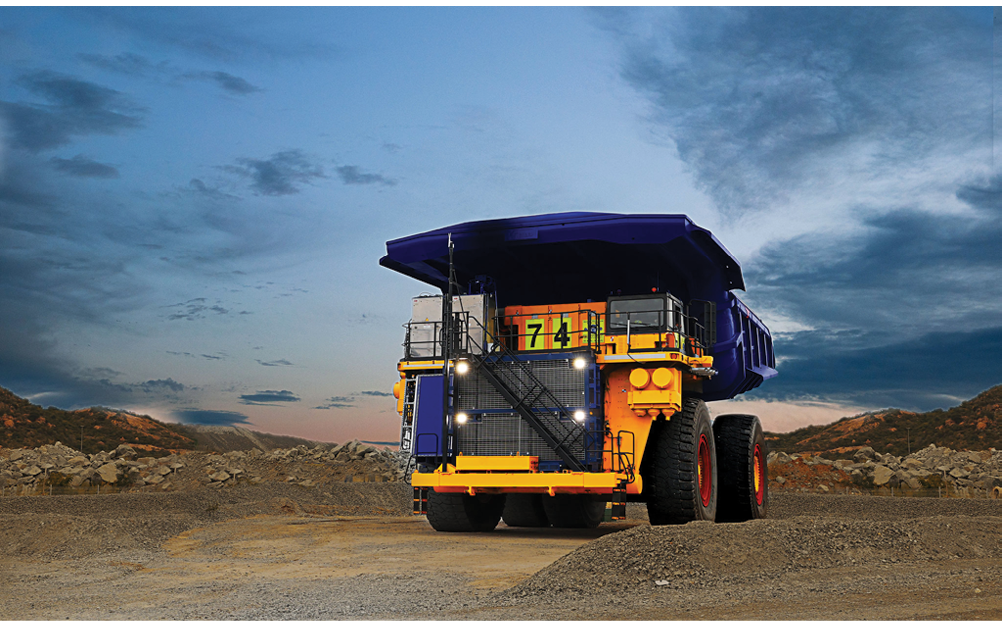 Anglo American, which in May introduced its prototype hydrogen-battery hybrid haul truck – the largest in the world –has come through with a $200 million investment to accelerate the nuGen zero emissions haulage solution (ZEHS).
The miner said in December that it inked a binding agreement with First Mode Holdings that will fast-track the development and commercialization of the nuGen ZEHS. Anglo American initially acquired a 10% strategic equity interest in First Mode in 2021
Under the deal's terms, Anglo American will make an additional capital investment of $200 million in the combined business to fund the ongoing development of ZEHS; as it will be valued post-transaction at about $1.5 billion, Anglo will own a majority shareholding in First Mode.
The combination was expected to close in January.
"[At that time,] Anglo American will enter into a supply agreement with First Mode to decarbonize its global fleet of ultra-class mine haul trucks, of which approximately 400 are currently in operation, in support of Anglo American achieving its 2040 target for carbon neutral operations," the companies said in a joint announcement.
"The roll-out across Anglo American's haul truck fleet over the next [circa] 15 years is subject to the completion of agreed and committed studies across seven mine sites, certain performance and cost criteria, and relevant regulatory, corporate and shareholder approvals. The supply agreement also includes the appropriate provision of critical supporting infrastructure such as refueling, recharging, and facilitation of hydrogen production."
The operator stressed that it recognizes its role in supporting broader decarbonization objectives outside its own business.
"The technologies and capabilities that [we have] been developing as part of the nuGen project with First Mode present opportunities beyond Anglo American's haul truck fleet, including across other industries that rely on heavy duty forms of transport, such as rail," officials said.
Strategic third parties will also be able to co-invest alongside Anglo American and First Mode, offering the opportunity to accelerate their own decarbonization and participate in the potential offered by the clean ZEHS technology.
The new combined business will retain the First Mode name and will prioritize developing nuGen ZEHS.
Last May, Anglo released its prototype, a 2-megawatt hydrogen-battery hybrid haul truck with a 290-tonne/320-ton payload that will use multiple fuel cells to generate more power than its diesel predecessor.
At the time of the unveiling, Anglo officials called it a vital step toward reducing carbon emissions over time, as nuGen is part of FutureSmart Mining sustainable mining initiative.
Chief executive Duncan Wanblad elaborated: "With diesel emissions from our haul truck fleet accounting for c.10-15% of our total Scope 1 emissions, this is an important step on our pathway to carbon neutral operations by 2040. The mining industry is playing a considerable role in helping the world decarbonize, both through our own emissions footprint and the metals and minerals that we produce that are critical to low carbon energy and transport systems."
He noted that, in the coming several years, Anglo American is targeting the conversion of replacement of its entire fleet from diesel power to zero-emission haulage with green hydrogen.
"If this pilot is successful, we could remove up to 80% of diesel emissions at our open pit mines by rolling this technology across our global fleet," he added.