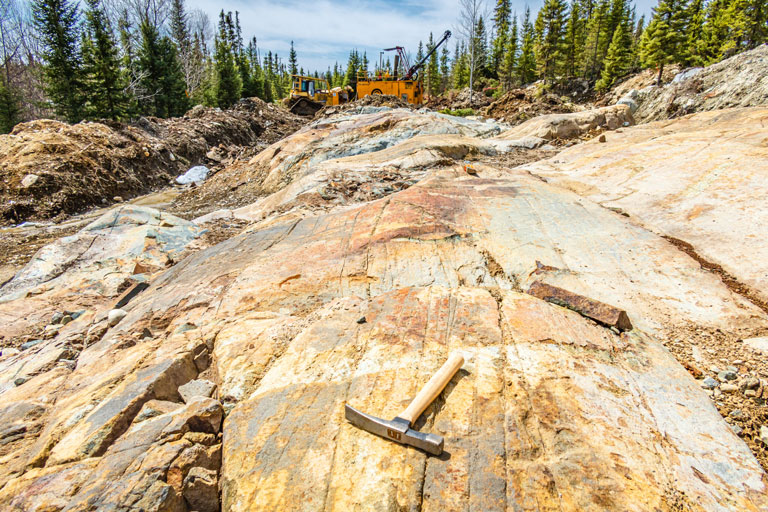 Québec Nickel has started its winter 2023 drilling program at the Ducros nickel-copper-PGE project, located 80 kilometers northeast of Val-d'Or, Québec. The company aims to complete 20,000 meters of drilling this year.
"We are very excited to get right back to work after our inaugural 2022 exploration program at Ducros. The team and I are really looking forward to following-up on the exceptional drilling results we've seen so far at the Fortin Sill Zone in addition to testing the many other Ni-Cu-PGE targets we have across the property," said CEO David Patterson.
The drilling contract has been awarded to Orbit Garant Drilling, who will supply up to three diamond drills throughout the course of the year. There are currently two drills on the property and field crews are actively preparing access trails to the various targets.
Drilling at the Fortin Sill Zone is focused on the continued evaluation and expansion of the Ni-Cu-PGE-mineralized mafic to ultramafic intrusion as well as the testing and exploration of the updated geological model.
Drilling at the Ducros Ultramafic Sill Complex and Ducros Gabbro targets is focused on testing numerous high-priority geophysical anomalies derived from the integration and 3D modeling of geophysical surveys completed during the 2022 exploration program, including the VTEM, drone-based magnetics and airborne Falcon gravity surveys.
Québec Nickel has a 100% interest in the Ducros property, consisting of 280 contiguous mining claims covering 15,147 hectares within the eastern portion of the Abitibi Greenstone Belt.
Source: Québec Nickel