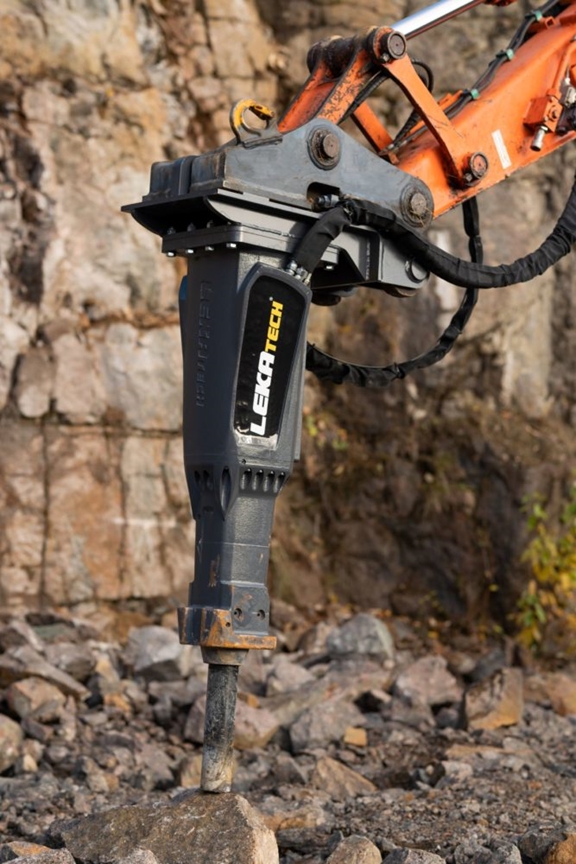 Normet is already having a busy 2023, acquiring Finland boom system manufacturer Rambooms and hydraulic attachments supplier Marakon and also grabbing up a minority holding in startup Lekatech.
Rambooms Marakon, both active in the mining, crusher and construction sectors, make up the Marakon Group. No financial details of the transaction were released.
Normet president and CEO said both new addition companies are known for high performing quality products.
"With the acquisition, Normet strengthens its position in scaling and breaking as well as supports advancing towards higher levels of automation and electrification for the mining and construction industries. We look forward to welcoming the Marakon Group employees to Normet and supporting them in their future growth and development."
The acquisition is expected to be closed in the first quarter of 2023, subject to customary closing conditions.
Also, on 13 January, Normet confirmed it has invested an undisclosed amount to become a minority shareholder in Finland-based Lekatech.
The two have been in collaboration since 2018 for the underground mining and tunneling industries, as Lekatech's business is hammering technologies.
"Lekatech believes that as the carrier machines transform to electric, direct electric drive is the future in hammering, too. Given the successful collaboration in electric hammer field tests between the companies, Normet has become a minority shareholder of Lekatech," Canadian-based Normet officials said, which noted the focus is sustainability.
Added Lekatech CEO Antti Anttila: "The investment supports continued growth of Lekatech and commercialization of their groundbreaking fully electric hammers. Our goal is to zero out the CO2 emissions of impact hammers used in mining and construction industry."
Lekatech's ambition supports Normet's continued progress in mining electrification. The fully electric hammer combined with Normet SmartDrive® battery-electric architecture will shape the future of underground scaling and breaking.
According to the companies, Lekatech's groundbreaking fully electric hammer is up to 60% more efficient than a conventional hydraulic hammer providing significant energy savings while doubling impact force. Fully electric hammer enables continuous digital development.
Source: Normet