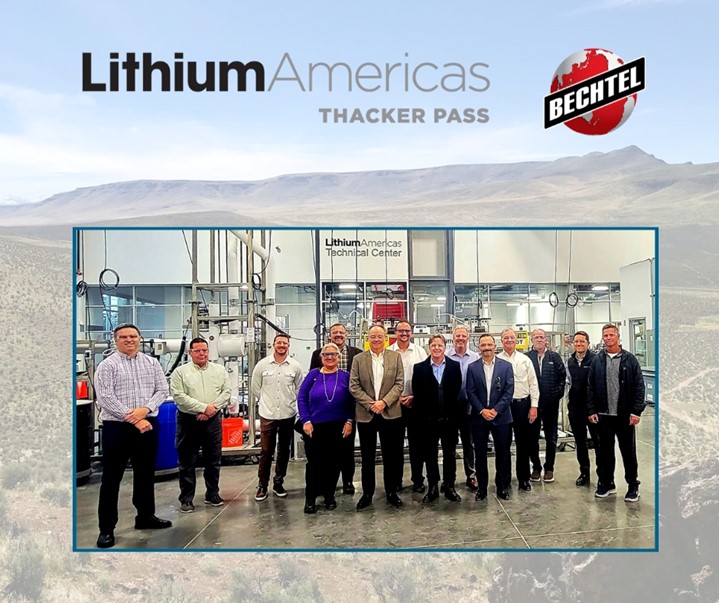 Lithium Americas, developer of the Thacker Pass project in Nevada's Lithium Valley, has selected Bechtel for the complex's engineering, procurement and construction management (EPCM) contract while all await the project's final regulatory Record of Decision.
Lithium Americas President and CEO Jonathan Evans said the selection of Bechtel is a "significant milestone" in advancing the Orovada, Nev., mine toward production. The company was appointed following a competitive tender process.
Bechtel's team will be fully integrated into the owner's team and will be responsible for engineering, procurement and execution planning services, along with overall project management.
"This key partnership is a big step forward towards enabling North American production of battery-quality lithium carbonate to help secure our nation's clean energy future," he added.
Added Bechtel Mining and Metals President Ailie MacAdam: "By partnering with our customers and collaborating with contractors, suppliers and local communities, we're able to solve some of the world's biggest challenges and I'm excited to have this opportunity that will enable the project to responsibly unlock the resources needed for the energy transition."
Lithium Americas now has all federal and state permits required to begin construction of Thacker Pass. It is now waiting on its Record of Decision, which is due soon. Construction will commence shortly thereafter.
Source: Lithium Americas