A pair of case studies at U.S. and Mexico mines offer scope to the issue as well as the elements of long-term success
By Ken Albaugh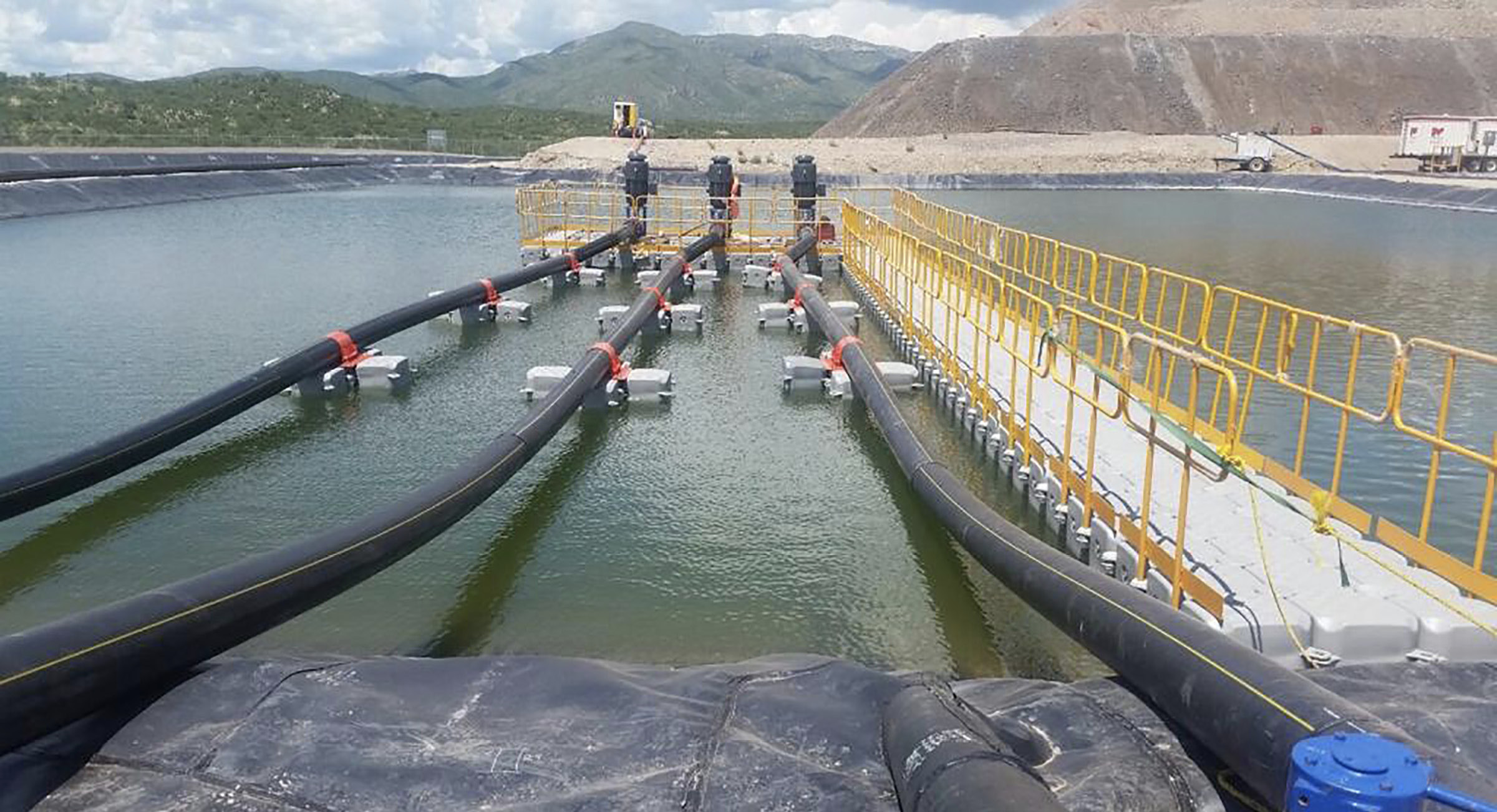 As operational cost pressures continue to increase and water scarcity intensifies, efficient mine water management has never been more important. Integrating smart water management solutions reduces production downtime and operating costs while improving performance, safety, and the environmental impact of a mine – all of which supports long-term prosperity.
A holistic approach to water management
Taking a holistic approach to water processes on site by examining all aspects of the system will enhance three key aspects of a mining operation: productivity, reliability and sustainability.
Looking first at productivity, pumps operating at their Best Efficiency Point (BEP) support mine productivity by preventing unplanned downtime, reducing energy consumption, minimizing labor cost and enhancing infrastructure performance.
Second, integrating smart technologies like intelligent pumping solutions, variable frequency drives, control panels, and adaptive mixers support reliable, efficient infrastructure. They require minimum maintenance and deliver lower total life cycle cost.
Finally, complying with environmental regulations helps prevent costly shutdowns while protecting the local community. It is one of the biggest challenges facing mine operators today – balancing the demands of productivity and sustainability. Smart technologies such as pipeline management and water monitoring solutions can boost an operation's efforts.
North America
Alliance Resource Partners' Gibson County Coal South mine in Indiana is a good example of how the right pumping system will stand the test of time while also maximizing productivity on site. The client was faced with a two-part water challenge; first, a dewatering system that required installation in an area with very limited space; a mine void less than 8 feet high and a narrow 20-foot entry span and secondly, solid-laden water that needed to be pumped out of the mine.
Xylem's team designed and installed custom pump solutions throughout the construction of the South Mine. A series of Flygt submersible pumps, ideal for the extreme conditions of underground coal mining, moved mine water from small collection sumps to the main sump site. At this main sump, two more pumps – seven-stage Goulds Water Technology short set vertical turbine pumps – fit perfectly into the limited space. With these pumps in place, the mine was able to send 1,000 gallons of water per minute upwards with vertical lift capabilities of 560 ft.
Moving over to the mixing chamber, the mine water was diluted by fresh water and then pumped by an additional vertical turbine pump to a fine refuse impoundment site for filtering impurities, then to a settlement pond for storage, and finally, to the preparation plant for washing coal. At the settlement pond, our team designed custom barges equipped with Flygt submersible pumps. The barge design kept the pumps at the proper submerged level and ensured the preparation plant would receive clean washing water.
For more than six years, the vertical turbines have proven to be a reliable solution, minimizing the manpower hours needed in pump supervision and maintenance, supporting production ranging from three million to seven million tons of medium-sulfur coal a year.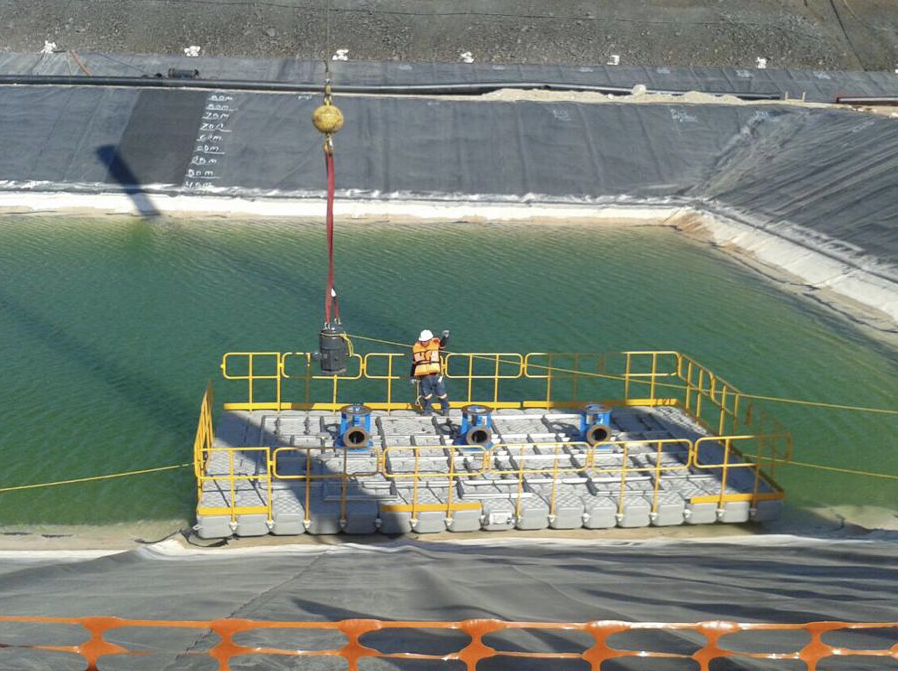 Mexico
An open-pit gold mine in Sonora, Mexico, is another case in point. The operators planned to expand the operation after discovering additional mineral deposits. To support increased production, the mine needed an efficient water management solution that would boost the pumping capacity for the mine's process water and dewatering systems while ensuring the operation had a minimal impact on the local environment.
Xylem, along with Bombas y Suministros del Norte, the local Xylem distributor, were tasked with a two-fold challenge. The first goal was to develop a process water pumping solution capable of feeding the high-pressure pumps that irrigated the extracted mineral to leach the gold from the ore. The second goal was to avoid contaminating the recovery pools with cyanide.
Working closely with the customer, Xylem engineered a system incorporating powerful Goulds Water Technology vertical turbine pumps and Flygt submersible dewatering pumps, paired with smart technology in the form of Aquavar IPC variable speed controllers to maximize efficiency, reliability and sustainability while boosting the mine's productivity.
Twelve turbine pumps were installed on four custom-built raft units, floating on reservoirs comprised of process recovery water and well water. The pumps feed high pressure pumps to irrigate the extracted mineral ore.
Two 60-horsepower Flygt submersible pumps move water from one recovery pool when it fills to a second recovery pool. The Aquavar IPCs, which are specifically designed for submersible and groundwater applications, enable the pumps to respond smoothly and efficiently to fluctuations in demand and operate as consistently as possible, pumping 6,000 gal./minute.
The most critical equipment requires contingency planning and emergency backup. In this case, two CD150 Godwin diesel automatic self-priming pumps were installed as a backup for the Flygt submersible dewatering pumps. This provided peace of mind that, in the unlikely event of a pump failure, a solution was on hand to ensure the safety of the surrounding environment.
Since being installed in 2017, the solution has operated reliably and efficiently, enhancing the productivity of the operation. Smart mine water management makes sense on many levels; including securing the safety of the surrounding ecosystem by ensuring the cyanide used to extract mineral ore did not leach into the recovery pools.
Deeper partnerships for end-to-end optimization
As mine operators target more resilient operations, they are working hand-in-hand with technology partners to drive greater efficiency, reliability and compliance. This end-to-end collaboration is built on technical and field support services including design and consulting for custom design and engineered systems that solve complex water and wastewater challenges; installation and commissioning support like HDPE pipe fusion and custom fabrication, to minimize risk and maximize uptime; and customized operation and maintenance programs to optimize lifecycle costs and performance.
Ken Albaugh is director of sales, rental and equipment at Xylem. With almost three decades of engineering experience in process, facility, system, mining, and pumping design, Ken Albaugh is a MSHA-trained and certified miner who has spent the last 15 years leading major mine water management projects for a wide range of mining customers and contractors.