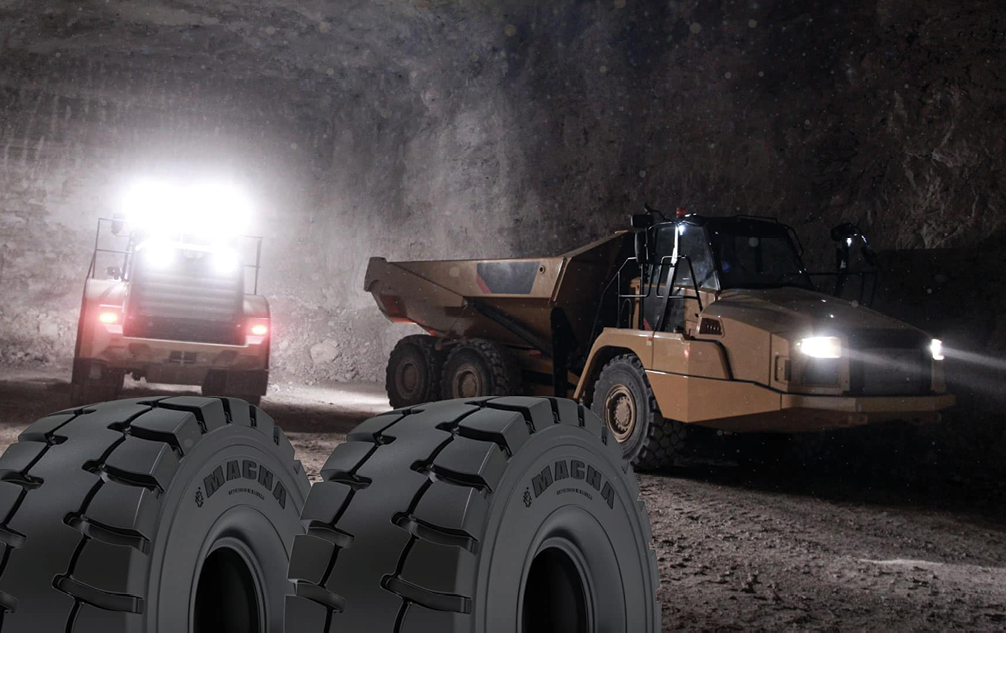 Magna Tyres confirmed in late August that, at its last trade show for the year, bauma 2022, it would introduce two new mining tire patterns, the MU30 and the MA60.
Magna Tyres will be showcasing a selection of products at its booth in Hall 6, Stand A6.425, which will be manned by its sales team that will collectively represent all regions around the world.
At the show will be the Magna MU30, which introduces an all-new mining pattern for underground trucks and wheel loaders.
The Magna MU30 incorporates a number of innovative features and benefits including massive lugs and a cut-resistant centre to ensure an extremely robust tread area leading to increased service life. A specially reinforced radial casing provides outstanding damage resistance and load capacity, plus the new release has even more rugged sidewalls guarantee increased shock and abrasion resistance.
Production of the Magna MU30 has already commenced in sizes 26.5R25 and 29.5R25.
The Magna MA60, the company said, offers an unique tread lug and groove to give powerful traction for articulated dump trucks (ADTs). Its appearance will depend on current research and development and manufacturing schedules.
The Magna MA60 will offer a unique tread lug and groove to give a powerful forward and lateral traction arrangement plus superior operator comfort. A radial E3/L3 long-lasting tread ensures maximized productivity and reduced long-term operating costs.
Also, a special rubber compound combined with an exceptionally robust casing guarantee even greater resistance to damage impact. The MA60 will eventually become available in size 800/80R29.