Komatsu has broken ground on a new 56,000-square-foot building at its manufacturing campus in Longview, Texas, to upgrade and consolidate multiple functions into a single location.
"We value our partnership with the city of Longview and this [nearly $100 million] investment is a reflection of Komatsu's commitment to the southside of the city," said Jesse Dubberly, general manager of Longview operations for Komatsu.
"By taking functions that were spread across six buildings and consolidating them into one new energy-efficient facility, we are constructing a building that is designed to not only better serve our existing workforce, but is also sized for our future growth."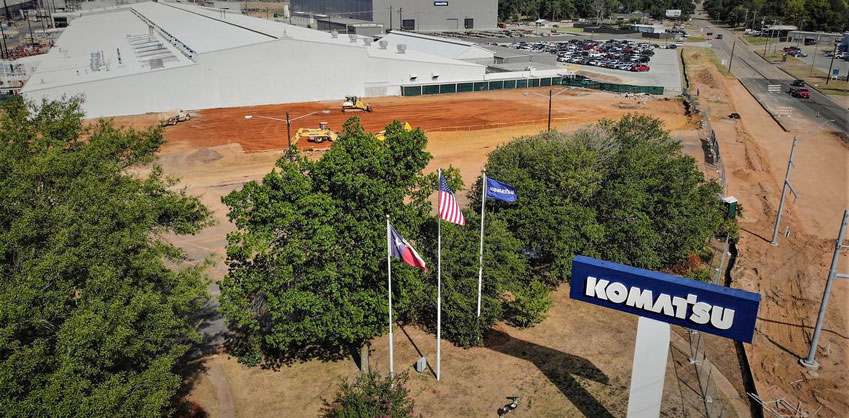 Designated a "mother plant" within the network of Komatsu's global facilities, the Longview facility has research and development, design and manufacturing capability on one campus. It is currently responsible for the electrical drive and SR (Switch Reluctance) hybrid drive systems for the company's electric drive wheel loaders.
The Longview campus also supports Komatsu's global mining business through manufacturing assembly of other key parts and modules for electric rope shovels, rotary and track drills, trucks for surface mining, and underground hard rock mining trucks and wheel loaders.
Komatsu is targeting a move-in date of December 2023.
Source: Komatsu