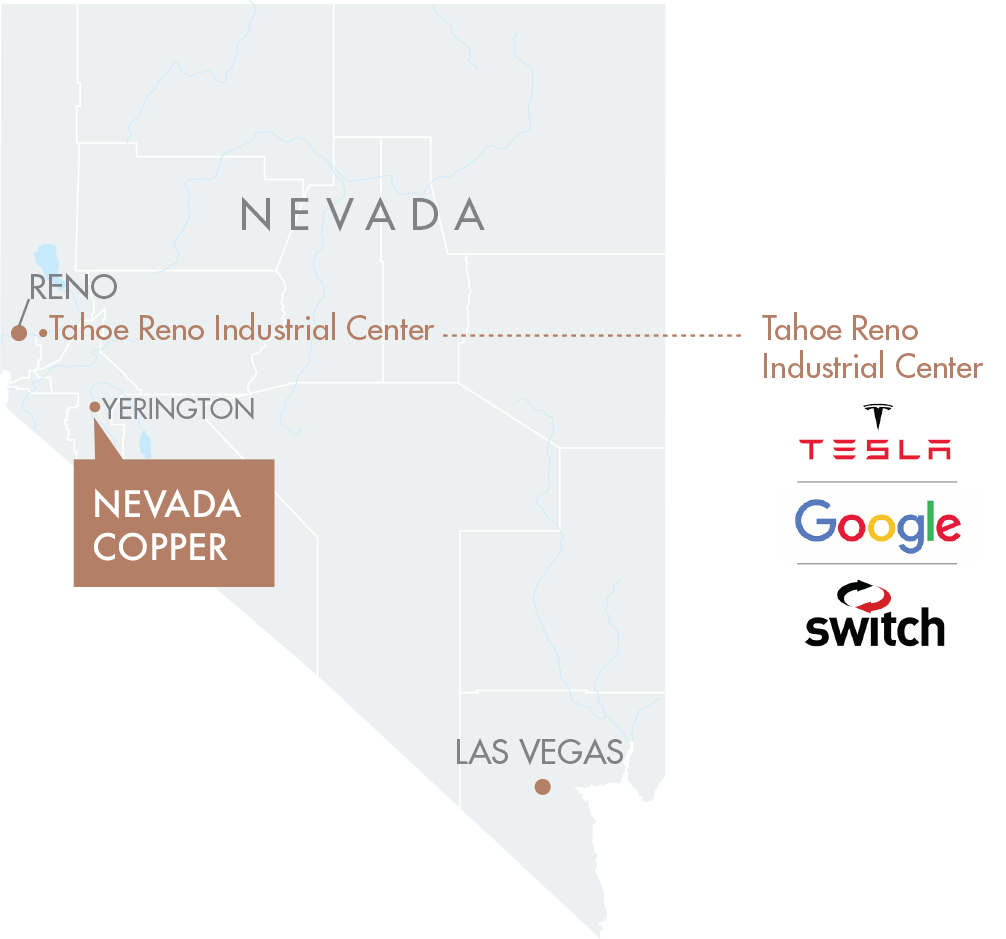 A restart of operations and ramp-up of production is in the future of Nevada Copper's Pumpkin Hollow complex in Yerington, Nev., after the company came to an agreement with lenders for a US$93 million infusion of funding for the underground mine.
The plan for the copper operation, according to the company, includes a number of key components intended to de-risk its path to full-scale production. It will focus on de-bottlenecking and completion of critical capital projects, in addition to the build-up of significant stope ore inventory, for a more efficient ramp-up upon mill restart.
This will also reduce outgoing cash during the ramp-up period, it said.
If the funding package is completed as expected, the plan also includes changes to the underground mining contractor arrangements, which will eventually transition to underground mining activities being company-performed, as well as the completion of a second dike crossing scheduled for completion in 3Q22.
It also includes stoping in the higher-grade East North mining zone; that element is projected to start in 2Q23. The mill restart is scheduled to commence the following quarter.
"If the restart plan is executed as planned and on schedule, management anticipates that underground production will ramp-up to hoisting rates of approximately 3,000 tons per day in the third quarter of 2023 and then further increase to 5,000 t/d in the fourth quarter of 2023," the miner said.
"The current pause of production allows the company to make meaningful changes to address challenges that were impeding the final stages of the underground mine ramp-up," said CEO Randy Buffington.
"This is intended to de-risk the business plan and build a more profitable long-term business from the underground mine. We also continue to advance the open pit project at Pumpkin Hollow through the ongoing pre-feasibility study update process."
Pumpkin Hollow is considered Nevada Copper's flagship. It has substantial reserves and resources including copper, gold and silver.
Source: www.nevadacopper.com