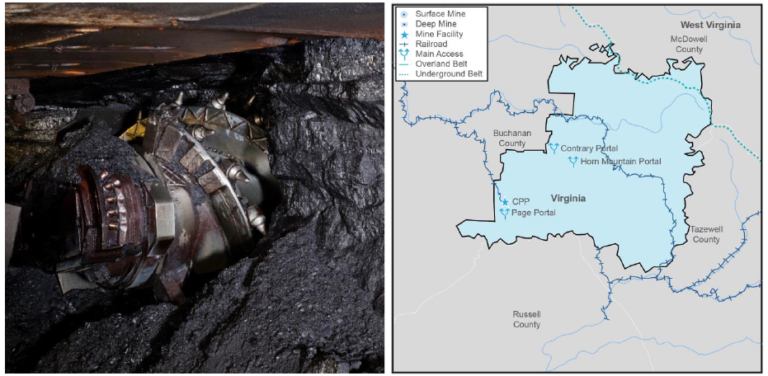 Virginia governor Glenn Youngkin has confirmed plans by Coronado Global Resources to expand the Buchanan complex in Buchanan and Tazewell counties to increase the mine's capacity.
The US$169.1 million project is meant to meet the miner's growing demand for metallurgical coal. Neither party released the details of the expansion or a timeline for its completion.
Youngkin's office did, however, say the plan would add 181 new jobs to the mine's payroll.
"Coronado's worldwide operations produce the highest quality metallurgical coal used in steel making," said Coronado CEO Gerry Spindler.
"We are committed to our Buchanan operation in Virginia and see great potential for capitalizing on the growing demand for steel not only for construction and transportation infrastructure, but also renewable energy component parts."
"Coronado is a driving force for Southwest Virginia's economy and leads by example in supporting our skilled workforce," said Senator Travis Hackworth.
"The company's investment in met coal production for the global steel market is critical to our entire commonwealth's economic competitiveness."
In addition to central Appalachia, Coronado Global Resources has operations in the Bowen Basin in Queensland, Australia. Between those regions, it is able to serve customers throughout the Asia-Pacific, the Americas and Europe.
Coronado's other U.S. asset is the Logan mine complex in West Virginia.
Buchanan Mine Complex first commenced production in 1983, with longwall mining beginning in 1987; it is the largest metallurgical coal mine in Virginia. Source: https://www.governor.virginia.gov/newsroom/news-releases/2022/august/name-938788-en.html