Women in Mining Profile: Caterpillar's Denise Johnson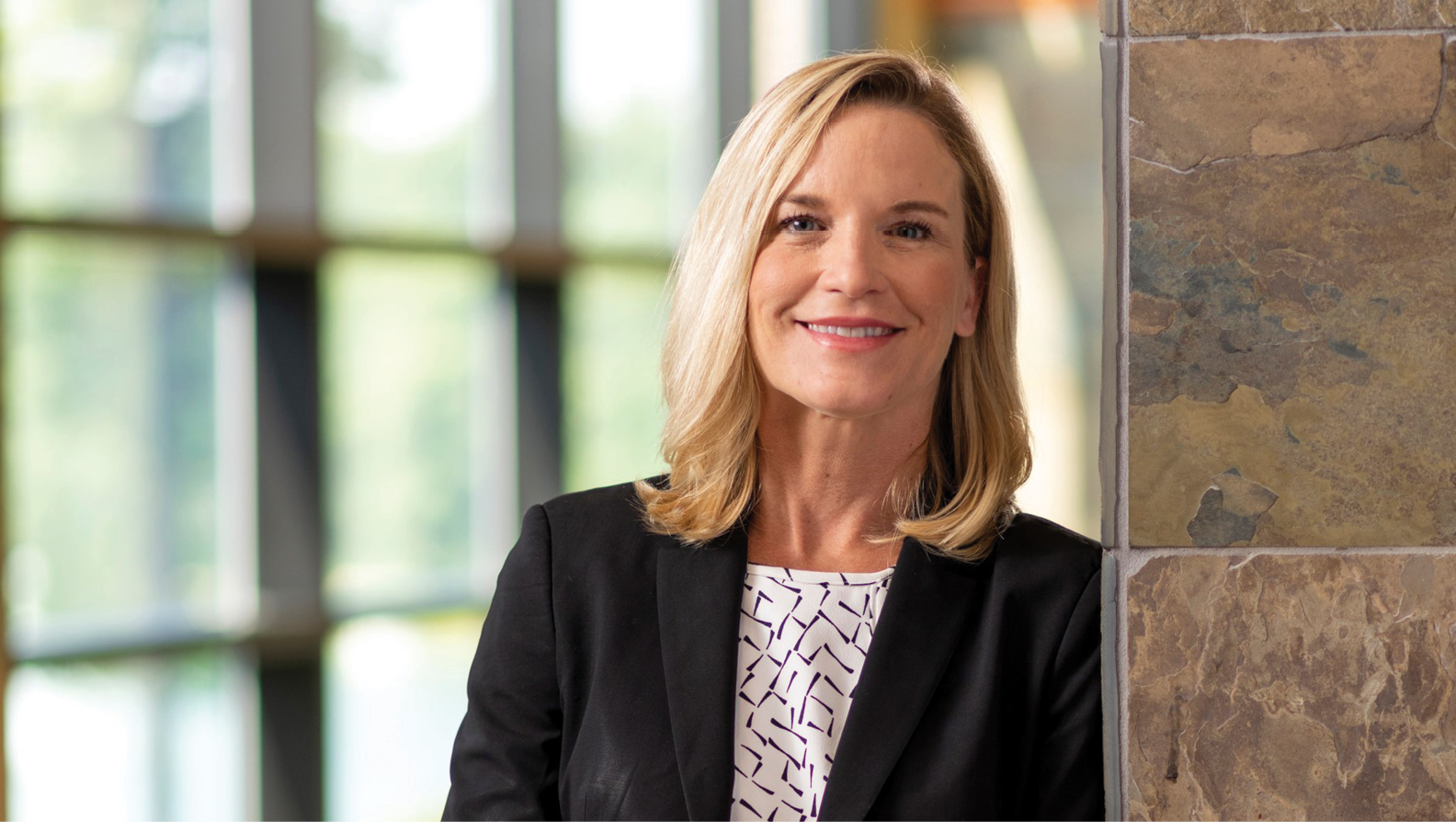 The CV of Caterpillar's Resources Industries Group President Denise Johnson is as impressive as it is broad. The Michigan State University (B.S. in mechanical engineering) and Massachusetts Institute of Technology (M.S. in mechanical engineering and M.S. in business administration) alum began her career as an engineer in operations and product development within the automotive industry, spending 22 years working across multi-disciplinary teams and then moving into leading those teams.
In 2011, she joined original equipment manufacturer Caterpillar, where she integrated her skills as part of some of the most incredible teams at the company, leading components and machine groups, manufacturing and industry teams.
According to Johnson, every step has been the culmination to where she is today on her professional journey, adapting to the industry or challenges along the way but with a staunch core focus on leadership and teamwork elements.
Read on for more with Denise Johnson, this issue's Women in Mining spotlight.
What is the best part of the mining community, in your opinion? New technology? Strong networks? Sustainability efforts? Something else?
While the mining community is global, it is amazingly tight knit, with relationships that span across commodities, companies, and continents. This powerful community fosters strong and deep relationships – and there are more common goals than you may realize.
The energy transition is a great example. The industry has widely accepted that we must do better and acknowledged that mining plays a huge role in contributing to a safer and cleaner world for generations to come. Over the past 18 months, I've experienced the industry making a clear shift and come together in these efforts through setting bold ESG goals and taking actions toward them. Although mining has been around for a long time, it's exciting to see the willingness and ability to adapt and change.
How does Cat's missions line up with those (referring to the previous question)?
As the world evolves and technologies advance, sustainability is becoming increasingly important. A commitment to sustainability is not new for Caterpillar – it's in our core values and a key part of our strategy. Our purpose is to Help our Customers Build a Better World and I think that directly aligns with what the mining industry is working to do. We know that to be successful, we must provide holistic solutions that meet customers where they are – in the world, and on their sustainability journeys.
What do you think of the progress of women in the mining industry? Are we in a positive place? Do you feel more work needs done?
We have made some good progress and are taking some very positive steps, but there is much more to do.
Many mining companies have set some very bold and public targets. I applaud them for doing that. Making commitments visible and holding yourself accountable publicly can drive real change.
Each one of us has a role to play when it comes to diversity and inclusion, and the leadership team at every company sets the tone for the change.
At Caterpillar, we are examining our policies and processes, we are intentionally casting the net more broadly, and we are continually learning as we strive for higher levels of diversity and inclusion. It is a real work in process.
What are your goals for yourself in the industry?
My three primary goals are centered around safety, technology/services and sustainability.
Safety. Safety is foundational to Caterpillar – and that includes both physical and mental health. We must start with safety in our own facilities and with our own employees before we even have a chance to help support our customers.
By far, keeping safety as a first – in everything we do inside our walls and in support of our customer's objectives – is the most important focus. For our customers, safety is also a top priority, and we are very focused on providing solutions to achieve safe operations. An example is MineStar Command, our autonomy solution. The Caterpillar managed autonomous fleet of trucks has moved more than four billion tonnes safely without a lost-time injury. That data point is one we are very proud to share because it is a clear testament to Caterpillar's dedication to making high quality solutions that help protect our customers and their employees.
We are excited to take this technology a step further in what we call the connected worker that provides visibility to all workers on site. Connected Worker enhances enterprise-wide communications and makes it possible to locate assets and workers and detect hazardous areas.
Through high-precision location and communication solutions, we can bring an unprecedented level of visibility and actionable information into the workplace using real-time data retrieved from wearables.
We are also designing the next generation of machines with safety and diversity in mind. These new machines will be developed so that a broader range of the workforce can operate and service them more safely and comfortably than the previous generations.
Technology/Services. We must be a technology leader. Every customer I meet with wants to discuss technology and how they plan to leverage it. Whether it is in improving productivity or predicting component failures or ensuring safe operator practices or implementing autonomy, our customers see technology implementation as a means to rapidly advance their goals – whatever they may be. At Caterpillar, we know to be a leader and be the OEM of choice, we need technology that creates safer, more productive, lower cost operations.
Services growth is at the center of our strategy – supporting customers to ensure they successfully operate 24 hours a day, 7 days a week. The challenges in mining and heavy construction require more than dependable equipment, the entire support and service ecosystem must operate flawlessly and with a sense of urgency to be successful.
To this end, we are investing Research and Development funds to ensure we have industry leading technology and services solutions for our customers, now and into the future.
Sustainability. Over the past 18 months, we have seen a growing increase in conversations around ESG and sustainability overall. No matter the size of the miner, sustainability is on their mind – and just like safety – is foundational to the way they will work in the future. Our customers have made bold public commitments with respect to their ESG goals. There is a growing pull for solutions, with a much more urgent timeline than ever before.
We have accelerated our R&D timelines to ensure we meet these requests. The solutions must cover a wide range of applications, and as a result will have a range of solutions that need to be approached from a site development, site infrastructure, and technology perspective.
It is not one size fits all. We are deeply embedded with customers, by site, to understand their specific needs. With the changes required in this setting, a very different mine ecosystem will be required in the future.
We believe we are uniquely positioned at Caterpillar with enterprise depth: the Energy and Transportation team has deep electric power expertise to support mine site infrastructure needs, combined with the Resource Industries machine and technology solutions. We see real opportunity to differentiate ourselves within the industry. It's a real pivot point for the industry – and an exciting time to be a part of the mining industry.
What goals do you feel the industry should be setting for itself?
One of the things we can do better as an industry is to educate the public on the opportunities in and impact of the mining industry.
The mining industry continues to face political and social challenges due to outdated stereotypes of an environmentally destructive and exploitative industry, despite significant advancements in mining practices, especially increased productivity, safety and higher skilled jobs from autonomous mining, and reclamation successes and the industry changing development of lower emission/electric mining vehicles.
I mentioned earlier the importance of safety, technology, and sustainability – and that miners are more sophisticated than ever before in these areas – but there is still a misunderstanding of the role of mining in world growth. The energy transition will require more materials be mined than ever before.
We can increase mining output in a manner that is socially responsible and leave the world a better place for future generations. To do this, we need the very best talent. And right now, every industry is fighting for that talent.
We need to attract engineers, data scientists, software engineers, etc. to come work with us to revolutionize the industry. We have initiatives working to build talent, upskilling both mid-career experts and new college graduates to help us fill the talent pipeline. We also start at middle school where we teach the importance of STEM and sponsor robotics education. We are trying to reach as far and wide as we can to get the most diverse talent to bring their ideas and passion to the mining industry.
To me, the opportunities are endless, and there has never been a more exciting time to be a part of the industry.