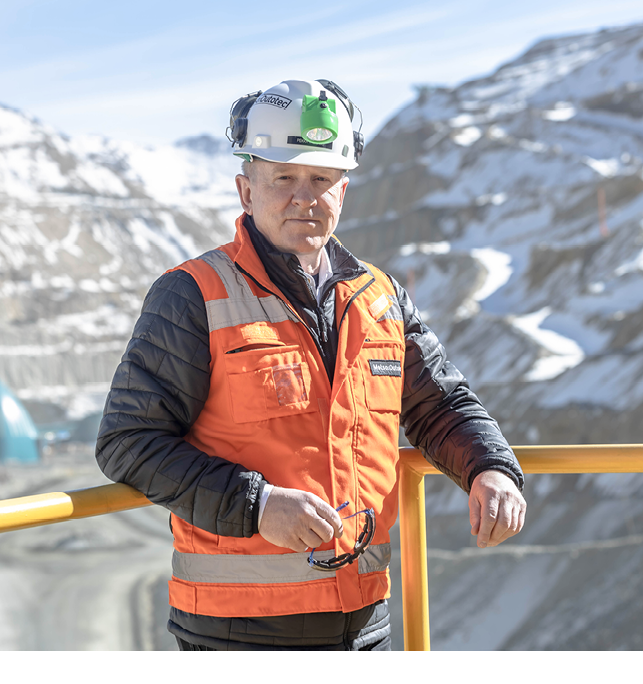 North American Mining recently sat down with the executive about changes since pairing together Metso and Outotec, and keys to the company's business for the future. 
NAM: It's now been nearly two years since the joining together of Metso and Outotec. How do you think the transition has panned out for the company and for mining customers?
We originally thought that we would need a bit longer time for integration. It's three-pronged: one is how we are more efficient together. That's the synergy cost impact. One is what new revenues we can create together – that's the synergy revenues.
The third element is how well we are truly working together. So, one organization, but I would say three different parts. And I would say the two first parts, we really worked very fast, we achieved the cost saving targets, we exceeded cost saving targets by about 40%. We originally said there is about 100 million euro in costs, but we delivered in one-and-a-half-years' time, 140 million. Good job all together, and we also were quite rapidly building our order book up on new revenues that neither of the companies could have delivered as independent companies, and that's a good achievement as well.
We have done all this during the time of pandemic, and have kept the momentum up. That's where many of the big integrations can go wrong; the momentum is there on day one, and that is it's highest point. We acknowledged that early on, as well as the challenging travel restrictions, and spent a lot of time making a solid integration plan.
It's really encouraging to see that customers are seeing the value, but what we can do as a combination…now that we have a full line of equipment for process, knowledge and competence in-house, what possibilities that gives into the future, to develop mining into a direction where money needs to go.
The big theme into the future is sustainability, and it means when we all need to change. We are all in it together. As a solution-provider, we need to develop more efficient equipment and services, that achieves lower emissions while still being highly productive. We are hard at work on that, building our comprehensive Planet Positive offering, which will continue to evolve as 100% of our R&D projects have sustainability targets.
At the end of the day, we need it for our environment, because the end users' thinking is changing. And at the end of the day, they will have to pay for it as well. But consumers are paying attention already. "How does this metal produce the stainless steel? What goes into it?" Their expectations have increased, and thus their expectations of you have increased.
What are the keys to your business as it relates to the future of mining?
Sustainability. That is clearly one of the drivers growing in importance – and very rapidly. There is this frequency when regulations and requirements are changing; it's getting much more frequent, and we will see these requirements getting tougher. We are responding to that.
We know that this entire industry does have a role in limiting global warming and we know that electrification is another one of the major solutions.
Also, minerals. To support the global energy transition, by 2040 copper demands in some key areas are doubling. That's only 18 years away; it's the lifetime of a mine. Lithium production should be 10 times more by 2030. That capacity needs to be met or we won't be able to electrify transportation.
Other metals like cobalt and nickel, there has become a method to produce raw material for stainless steel. It is still raw material, and that's important to remember; these, too, naturally, need to be produced in a clean way.
It is really an overwhelming issue, the sustainability altogether, and the big picture truly is global warning. This industry's contribution will come through metals.
Major operators are setting the benchmark for North America's position. There are a lot of projects in America as well for all these needed metals. There is clearly also a big demand, especially in the United States.
Do you see one element of your business line as a standout?
What is important for our business, as well as important for customers, is bringing possibilities. For example, customers decide on factors like continuous maintenance, especially whether they want to do them by themselves or whether they would like to like to outsource it with us. We're there.
Our products have unique strengths. But the standout is really the strength in our combination and the multitude of new options and possibilities we can bring to customers.