At the start of every year, everyone – in addition to making resolutions they usually do not keep – wants to know what's to come for the year. Like the Seer of Seers Punxsutawney Phil, the famous weather-prognosticating groundhog of my western Pennsylvania hometown, the key to happiness and success always seems to come from someone (or something) telling us what's ahead of us in the year to come. And for the record, as someone who counts Phil as a friend, I'll be the first to tell you: the groundhog isn't always correct as he emerges from that stump every February.
When it comes to prognosticating our industry, we really do have most of the answers already in front of us. Yes, COVID is still here, and in some places, it is more prevalent than ever, so having a crystal ball to tell us what is down the road for mining in 2022 may seem like the best answer right now. But there is really no crystal ball needed, because we have a brand new opportunity in 2022 to tell our own story and make this year a banner one for the entire industry.
Research, performed year in and year out, will continue this year. Funding may or may not be in the same shape for projects as it has been in the past, but these projects will continue. And we'll continue to get answers, continue to ask more questions, and make headway on mining's most crucial issues.
Products, services and partnerships will continue to be launched. Perhaps not at the same speed as in years before, but there are exciting announcements waiting to be made after all of the aforementioned research has been checked, rechecked and polished. Also, while there will not be as many events this year to promote these releases and research, there will be chances to gather at these events that welcome us to join in safely and leave enlightened.
Training opportunities will go on as well. The schedule for mine rescue competitions, albeit short, still exists, and practices to build a team's readiness and preparation will continue.
When we look back at the year, yes, some operations may have idled and others may close for any number of reasons. A vast majority will remain in production, with each shift, each day, each week ripe with opportunity – opportunity to grow, to succeed, and most of all, to be safe.
So, we really don't need a crystal ball – or a groundhog, for that matter – to remind mining of its resiliency and ability to reach the goal of safety, of efficiency, of emissions reduction, or whatever your site's targets are.
A successful 2022 ahead to all.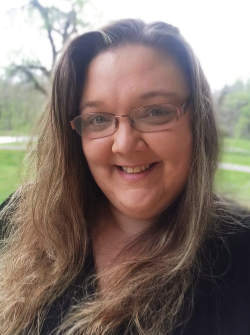 Donna Schmidt
Editor, North American Mining magazine
[email protected]
(740) 624-4642
Twitter: @Dschmidt_NAM