High-grade gold mine Brucejack in British Columbia, Canada, will soon be under the asset portfolio of Newcrest Mining, as the Australian miner has inked an agreement to acquire the remaining interest it does not already own in Canadian miner Pretium Resources.
The deal, which has already been recommended unanimously by Pretium's board, is valued at US$2.8 billion.
Brucejack, a large-scale, long-life underground complex, first commenced production in July 2017. With production of 348,000 ounces in 2020, the operation is considered a Tier 1 asset and will offer an instant boost to Newcrest's gold production by more than 300,000 oz., or about 15%, to more than 2 Moz.
Additionally, the acquisition offers Newcrest growth in a region where it already operates and has strong existing relationships, officials said, and provides it with significant exploration opportunities. In fact, Brucejack is just 140 kilometers from Newcrest's majority-owned and operated Red Chris mine on Tahltan territory.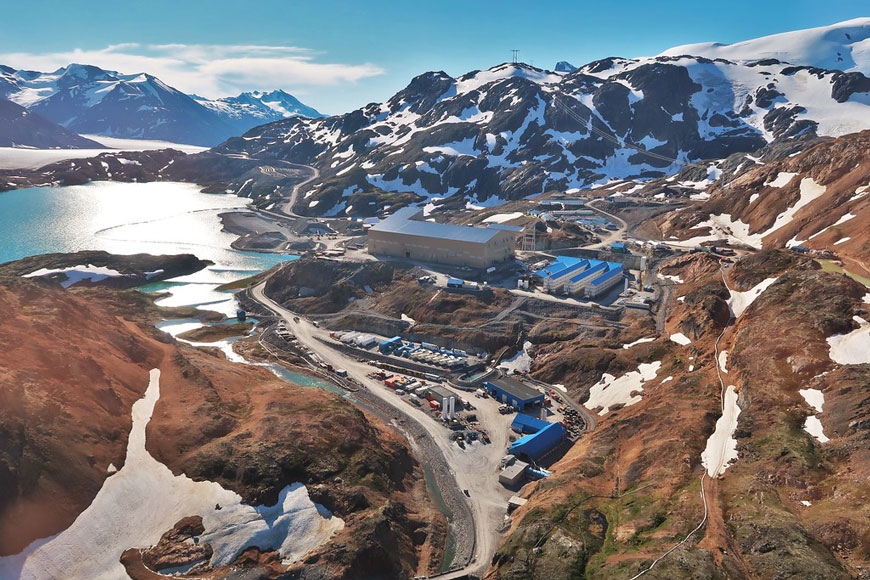 Following this transaction, Newcrest will have exposure to six Tier 1 orebodies and a portfolio of organic growth options of unrivalled quality, it said.
"The combination of Newcrest and Pretium will create the leading gold miner in British Columbia's Golden Triangle, operating both the Brucejack and Red Chris mines. Both companies share similar philosophies with respect to safety, the environment, developing their people, engaging with local communities and investing for growth," Newcrest MD and CEO Sandeep Biswas said.
"Resource and reserve growth and our commitment to investing in the area will underpin the success and longevity of mining in the region for the benefit of the First Nations people, host communities, British Columbia and Canada."
Pretium President and CEO Jacques Perron added: "The acquisition of Pretium by Newcrest is an outstanding opportunity for Pretium and its shareholders, employees, First Nations partners and the local communities in northwest British Columbia."
The completion of the transaction is expected to close during the first quarter of 2022.
Source: Newcrest Mining