Lithium exploration company Cypress Development has completed the assembly of its pilot plant for the Clayton Valley lithium project in Nevada.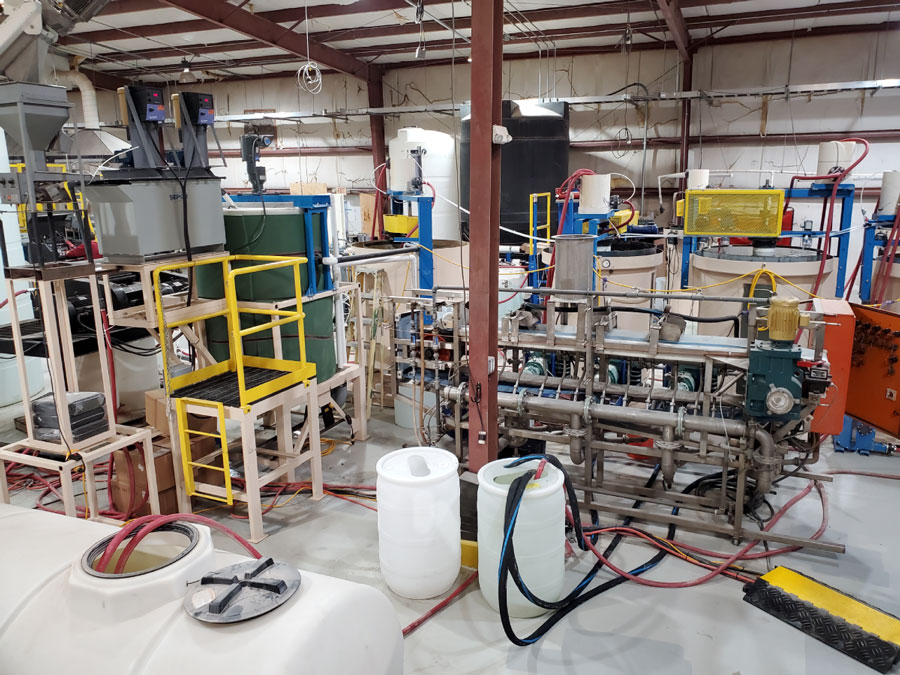 The plant, which is located about 100 miles south of the project, first began construction in March 2021. Assembly and operational testing are complete and beginning next week crews will begin to test extraction of lithium from sample materials.
It will use chloride-based leaching combined with the Chemionex–Lionex process for direct lithium extraction (DLE), which will liberate the lithium from claystone. While it opted for this over a sulphate-based leaching process, that process will remain a viable alternative.
President and CEO Bill Willoughby said the milestone was met thanks to the assistance of two partners, including the direction of Continental Metallurgical Services and management and personnel of del Sol Refining.
"The testing ahead will be one of the larger piloting efforts to extract lithium from clay in the world, and the only one based on a chloride approach to leaching. While the ultimate goal is to demonstrate the production of lithium hydroxide from our claystone resource on a larger scale, the results from the various areas within the plant, from leaching and tailings handling to solution treatment and recycling, chemical usage and water balance, will provide the data necessary to carry the project forward to the feasibility level," he said.
The final two steps in its work are being steered by NORAM Engineering, and that will be to treat the concentrated lithium solution from the DLE portion of the pilot plant to produce lithium hydroxide and test the stripped leach solution for compatibility for recycling to the leaching section of the plant.
Source: Cypress Development Corp.