The U.S. Department of Energy (DOE) said it has earmarked $16 million for two projects in West Virginia and North Dakota for the development of a first-of-its-kind rare earth element and critical minerals extraction and separation refinery.
Each state will be receiving $8 million under the Infrastructure Investment and Jobs Act (IIJA). The facility will both extract and separate the elements, minerals and materials from mining waste.
The DOE said the projects will help strengthen America's clean energy supply chain, revitalize energy communities and enhance national security as it will reduce the country's reliance on competitors like China.
"Rare earth elements and other critical minerals and materials are key to manufacturing clean energy technologies right here in America that will help the nation reach the Biden-Harris administration's goal of a net-zero emissions economy by 2050," the agency said.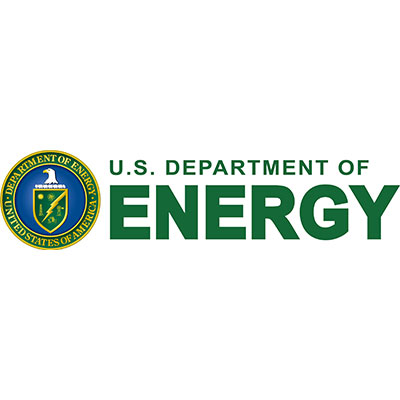 Specifically, the University of North Dakota in Grand Forks will complete a study to recover and refine rare earth elements and critical minerals from North Dakota lignite mine wastes. The project aims to advance technologies that can enable a cost-competitive, environmentally sensitive process to produce rare earth metals and critical minerals from domestic coal waste.
At West Virginia University in Morgantown, teams will complete a study for producing rare earth elements and critical minerals using acid mine drainage and mineral tailings feedstocks with at-source pollution treatment. Intermediate products will be processed to high-purity oxides, salts, or metals depending on specific market needs.
"This $8 million award, using funding from my Bipartisan Infrastructure Law, will continue that legacy and help to develop the energy technologies of the future with a first-of-its-kind facility to extract and separate rare earth elements and critical minerals from acid mine drainage and mine waste," said U.S. Senator Joe Manchin of West Virginia.
"By deploying this innovative technology to reclaim water from mining waste, we will ensure that we are producing these materials in the cleanest way possible while addressing environmental liabilities. West Virginia and West Virginia University are continuing to lead the way in energy innovation, and I can't wait to see how the entire nation benefits."
U.S. Senator Kevin Cramer of North Dakota added that, along with their industry partners and the U.S. Department of Energy, the University of North Dakota is on the cutting edge of our energy future.
"This award builds on the group's efforts to research, find, and affordably extract rare earth elements and minerals in North Dakota. The significance of developing this domestic supply chain for national and energy security cannot be overstated."
The studies at both locations comprise the first of two project phases. The Phase I projects will be managed by DOE's Office of Fossil Energy and Carbon Management (FECM) and the National Energy Technology Laboratory (NETL) in collaboration with the Office of Manufacturing and Energy Supply Chains (MESC).
Over approximately 15 months, detailed engineering and cost studies will identify risks and costs, and will solidify plans for developing economically viable processes to extract, separate, and produce rare earth elements and critical minerals from the nation's vast quantities of mining wastes that won't be harmful to the environment.
Following completion of the studies and a period of technical review, the projects will have the opportunity to apply for Phase II funding for construction and operation of the demonstration-scale facility.
According to DOE statistics, the United States imports more than 80% of its rare earth elements and critical minerals to produce clean energy technologies and for product end uses.
Source: Department of Energy