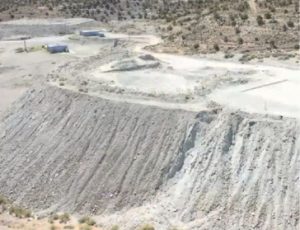 Western Uranium and Vanadium said in July it had restarted the Sunday mine complex in San Miguel County, Colorado, for both mining and exploration development
The complex includes the Sunday, West Sunday, Carnation and St. June mines. The base of operations for the interconnected assets, which used to be St. Jude, will now be the Sunday operation as significant underground refurbishment has taken place there.
The miner updated progress again in early August, noting that, with operations back online, it has partially ventilated the mines and will be upgrading power to increase ventilation.
"The project is operating well and on schedule," officials said, adding that underground development was projected to begin within a week of the Aug. 3 statement.
"After upgrading explosives capabilities, the team will begin underground drifting of the last ~150 feet to complete access to the GMG uranium ore body which wasn't completed when Denison Mining shut down operations during the last uranium bull market. Following development activities, limited ore production from this target area is anticipated."
Western Uranium and Vanadium's offices are in Nucla, Colo., and Toronto, Canada.