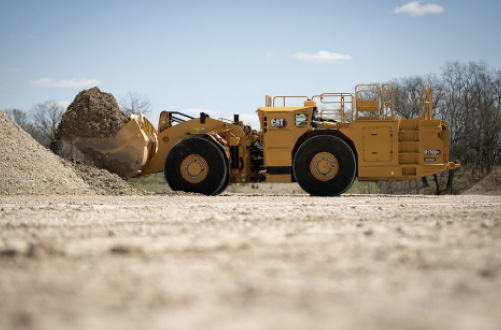 MINExpo 2021 attendees will get a first look at Caterpillar's latest sustainable mobile equipment solutions: the R1700 XE LHD and MEC500 Mobile Equipment Charger.
The new Cat LHD (Load Caterpillar) has a 16.5-ton payload and features a battery electric design that delivers superior productivity in underground applications with the benefits of no engine heat or exhaust emissions.
An Autodig function optimises loading and traction control to extend tyre life. Liquid cooling allows the batteries to be cooled while the machine is put back in operation, increasing machine uptime availability.
To maximize runtime, batteries stay on the machine. Using the 1,600-kg portable Cat MEC500 Mobile Equipment Charger, the R1700 XE can be fully charged in less than 30 minutes using a single charger or in less than 20 minutes using two chargers.
A first of its kind in the industry, the Cat MEC500 is designed to charge quickly and safely wherever it is needed. Its 500-kW capability delivers an impressive range of 300 to 1,000 volts and up to 700 amps. The charger is built rugged meeting ISO2867 rockfall protection and IP66 rating for water and dust protection.