MacLean Engineering, which first introduced its "paradigm changer" Omnia Scissor Bolter to the industry three decades ago, is marking the anniversary by adding commemorative nameplates to all 900 Series bolters sold over the course of 2021.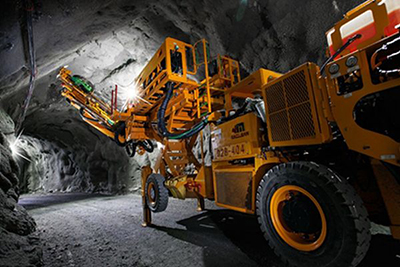 The Canadian equipment producer called the MacLean bolter a "ground support engineer's ultimate tool" with the flexibility to effectively product the highest quality. Its spotlight is on the fact that the single worker, which is has been designed to accommodate, is always working under protected ground and there is enough storage for an entire shift's worth of consumables on-board.
"These are the defining features of the MacLean bolting philosophy that the company's 900 Series bolter design embodies, and 2021 marks the model's 30th anniversary year of making underground mining safer and the bolting application more productive," explained the company in mid-May.
MacLean has already shipped the first of its 30th anniversary 900 Series bolters to an underground gold mine in northwestern British Columbia. The 975 Omnia scissor bolter was manufactured at the OEM's main facility in Collingwood, Ontario.
That is a long time from its first commercialized 900 Series unit sold to then-INCO's Sudbury Basin mine in the early 1990s. It also is now nearing its manufacturing milestone of 500 units.
"Reaching this production milestone for the MacLean bolting system is significant in and of itself and, it also sets up the next chapter in MacLean ground support solutions – fully automated, robotics-integrated bolting," notes Steve Denomme, global product line manager for Bolting.
MacLean President Kevin MacLean added: "We are now hard at work in the product development and testing phase for the next generation of Maclean bolter that will follow in the footsteps of the original Maclean paradigm-changer, but also forge its own path by introducing robotics to our bolting philosophy and engineered design. Stay tuned because exciting things are on the horizon."
MacLean Engineering, www.macleanengineering.com