BME Talks About Taking BLASTMAP Underground And The Success Of Its Blasting Joint Venture In Canada.
By Donna Schmidt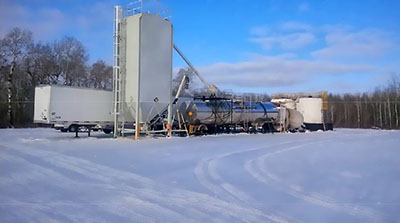 Global blasting group BME has worked diligently for a decade to perfect its BLASTMAP blast planning software for surface needs – so much so that it has now released a version that can be taken underground.
BME, part of Omnia Group, has brought the user experience forward, allowing the blaster to interact with both two-dimensional and three-dimensional views of complex designs to oversee dimensional compliance, drilling angle and to the hole's position. That is part of phase 1 of the underground application for shaft designs and tunnelling, according to Software Product Manager Christiaan Liebenberg.
Adds Tinus Strauss, BLASTMAP senior software developer: "The hole layout design, which includes body, perimeter, cut, lifter and relief holes, together with timing tools, analysis simulation and prediction, allows engineers to achieve the desired fragmentation, clear sufficient space for exaction and reduce extra breakage by controlling ground vibrations."
In addition to having capabilities for technical report generation, hole timing analyses and contouring, any block shape can be designed with the software and the required cut design created. It can also provide the perimeter hole design and provide costs and quantities to help to plan expenses.
A Direction of Rock Movement is also featured, indicating for the user the direction of movement of the ground using firing times and initiation points.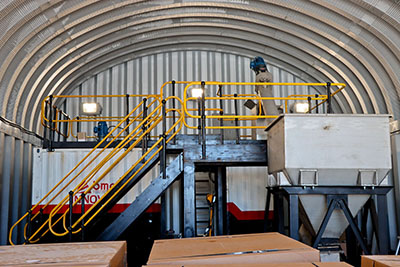 According to Liebenberg, a process that could possibly take two days with manual design methods can now be achieved in about three or four hours – a significant time savings, especially when working underground, and with that result also comes better predictability of the blast results.
"The blast timing and connecting sequence can be displayed and simulated before the blast, helping to ensure that the expected outcomes are achieved," Strauss added. "The software also plans and tracks the precise volumes of explosive mass to be used per hole, giving the user the ability to improve their management of stock and make each blast more cost-effective."
BLASTMAP Underground is available in metric and imperial measurements, as BME's customers span the markets of Africa, Australia, Canada, Indonesia, and the United States.
For surface mines, BLASTMAP is available as a standard package for smaller operations. BLASTMAP Premium, for larger mines, includes modules that can predict fragmentation, vibration and blasted rock radius along with contouring and through-seam design.
BME, Consbec JV growing
In related company news, BME Mining Canada said that its joint venture for a dual salt emulsion explosive plant installation and upcoming detonator assembly facility is picking up steam.
To help put drive behind its plans to launch in the Canadian market, BME has teamed with Canadian-based contractor Consbec to grow its footprint as well as its product and service offerings.
Vice President Richard Walker, who is also vice president of Consbec, said the new plant will give customers access to a dual salt and single salt product, either gassed or micro-balloon sensitized.
"We also have the ability to customize our emulsion product in this plant, to suit a range of customer needs and preferences. This customization capability is built on decades of field experience, research and development conducted since BME first introduced cold emulsion technology to Africa in 1984."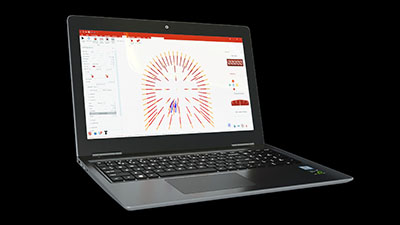 The JV is hoping to deliver products from the detonator facility by the end of summer, including non-electric detonators and electronic AXXIS detonators. It also wants its ANFO bagging facility to be in place and ready to work by the end of this year.
The site of the new facilities is ideal, said Joe Keenan, who serves as president of BME Mining Canada. Also the managing director of BME, he noted it is ideally located at Nairn Centre – directly on the trans-Canada highway and also well served by major rail infrastructure.
"We are geographically right in the heart of Canada's underground mining sector," said Keenan, "allowing us to readily service customers quickly and efficiently."