The NEXGEN SIMS research project is pioneering the use of virtual reality in mining education. North American Mining spoke to its Education Focus leader, Dr. Andreas Eitzenberger, for the details.
by Jonathan Rowland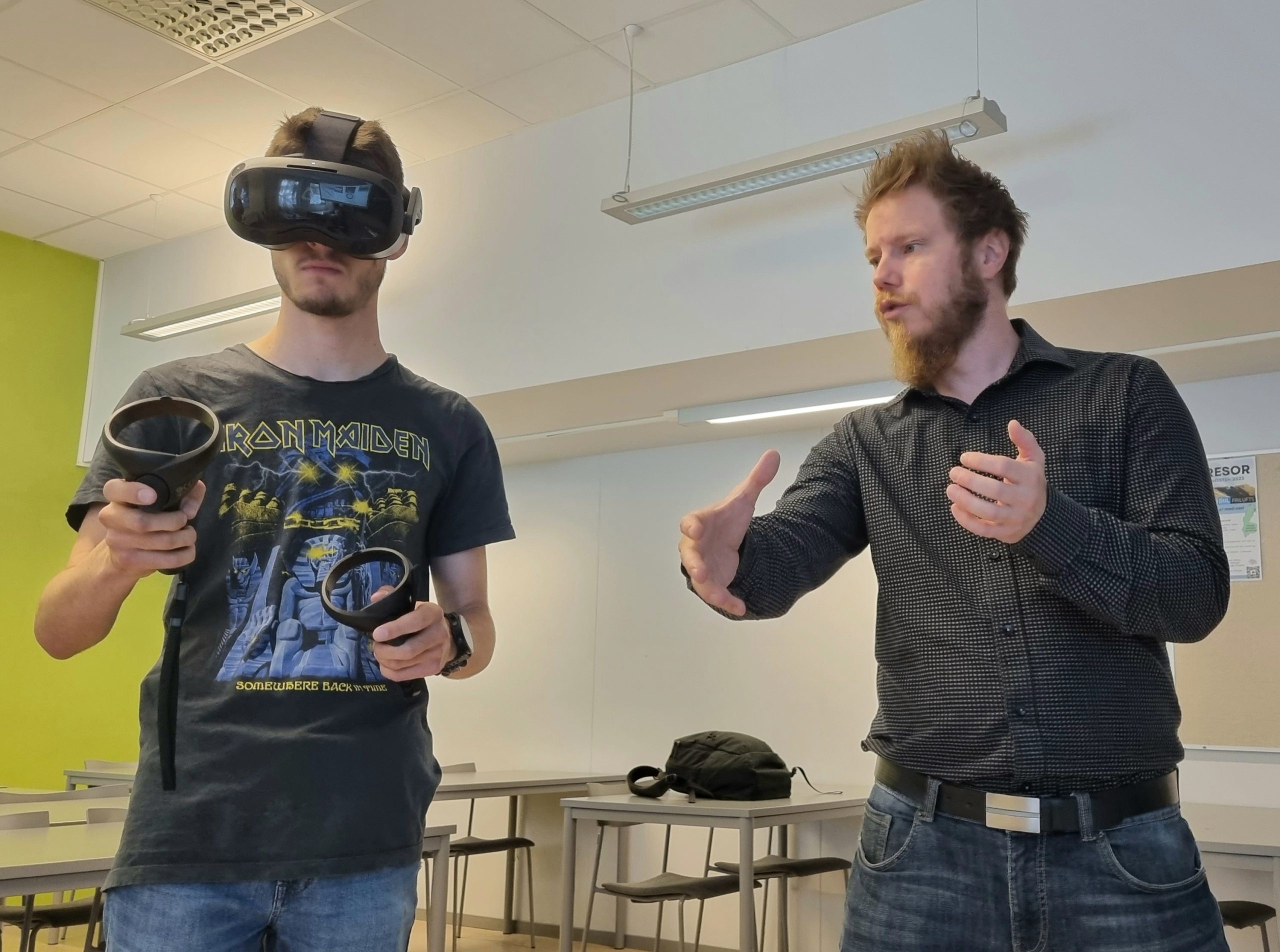 Thanks to growing public awareness around the transition to a more sustainable, net-zero world, interest in mining is also rising. Politicians, companies, and others are realizing that the changes needed to meet global climate and sustainable development ambitions are simply not possible without the metals and minerals that mining provides.
One of the knock-on effects of this new awareness is an "increased interest in keeping mining programs within universities' education portfolio, as well as encouraging other institutions to start new mining programs connected to the net zero transition," Dr. Andreas Eitzenberger, senior lecturer in Mining and Rock Engineering at Luleå University of Technology (LTU) in Sweden, told North American Mining. 
Eitzenberger is also the Education Focus Leader at NEXGEN SIMS, an ongoing European Union-funded initiative to develop a more sustainable and efficient approach to the production in raw materials. The Education Focus – a collaboration between the Mining and Rock Engineering and Pervasive and Mobile Computing departments at LTU – aims to create modern mining education modules for university students and professional education programs that improve the knowledge and understanding of modern sustainable mining.
"Many teaching institutions have realised that teaching – and particularly teaching materials – must be modernized," explained Eitzenberger.
NEXGEN SIMS builds on work completed as part of the original SIMS project, which ran between 2017 and 2020. One of the outcomes of that work was the creation of a VR environment showcasing each step of the conventional drill and blast cycle. "The user can walk around and gain information about each step, activate animations, hear sounds from machines, and experience the darkness of a mine," explained Eitzenberger. "The aim was to introduce a basic but central part of mining operations to learners who were new to mining, as well as introducing the feeling of being underground."
Moving on from that, the NEXGEN SIMS project "aims to develop a more interactive experience that suits higher education, by which we mean that users can undertake activities that are nearly the same as if they were doing them in a real mine. For example, in the current VR environment, the learner can practice joint mapping, as well as do follow-up work by revisiting a drive they scanned while doing fieldwork."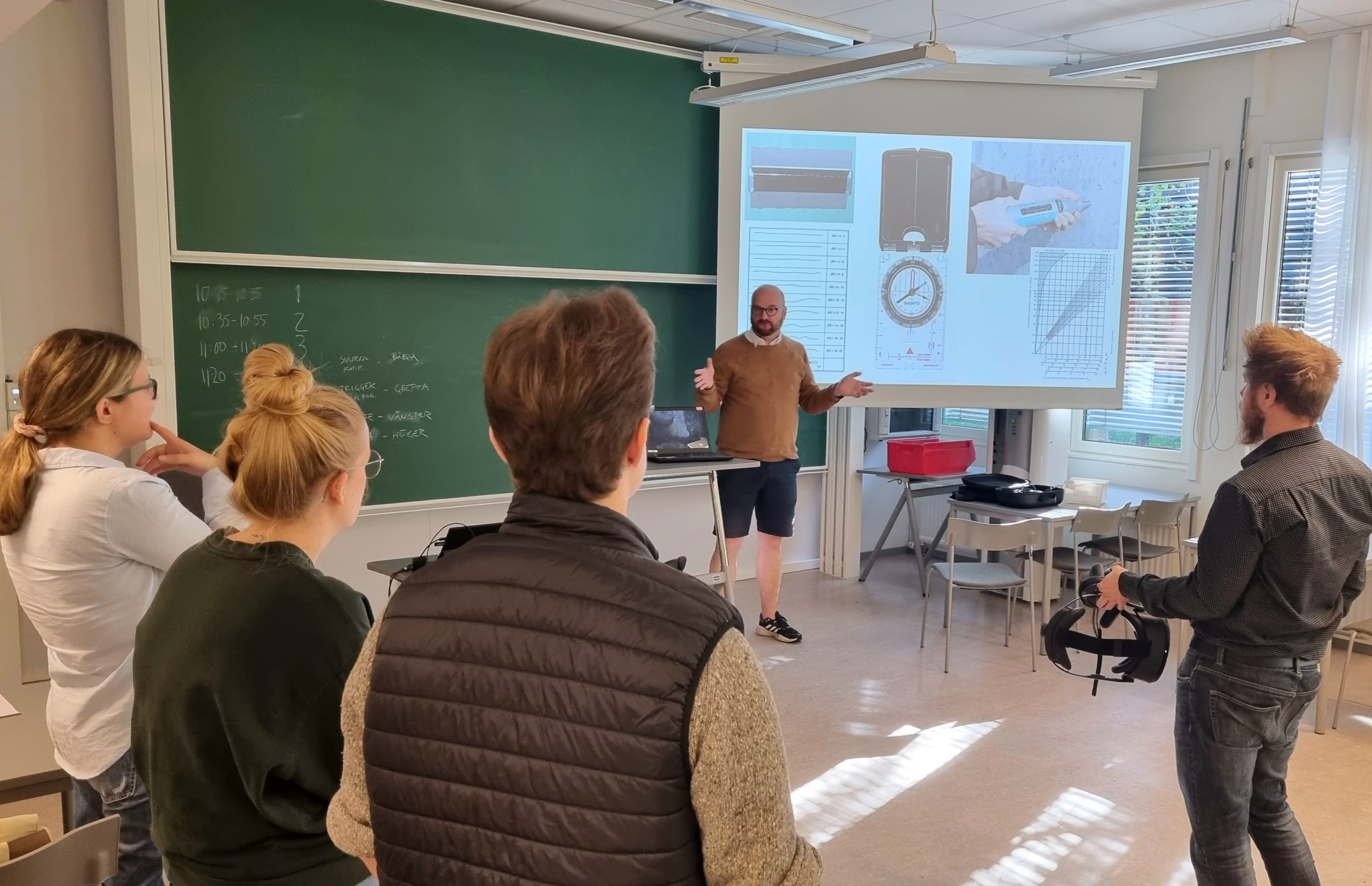 The benefits of VR to mining education and training
According to Eitzenberger, the focus on developing a realistic VR experience stems from a desire on the part of the NEXGEN SIMS team to "showcase aspects of mining in a way that would be easier to grasp" than via traditional classroom settings. "We want to enable students to visualize the sometimes-harsh mining environment, while allowing them to interact with it within a safe and controlled setting. We also thought it would modernize the educational experience and engage students more actively in their studies."
This latter point is a significant one, as enrolment numbers for mining engineering and related courses in many Western countries has been falling. "In Sweden, getting students to apply to mining-related courses is a huge challenge," Eitzenberger said, echoing comments heard by North American Mining from his peers in many U.S. and Canadian mining schools.
"The mining industry needs workers that have knowledge and understanding about modern mining, and who know that mining and metals are a key enabler for sustainable society," continued the LTU expert. "Using an innovative tool such as VR attracts interest in mining as a career. By including learning activities that involve VR, we can bring our teaching into the 21st century and create an environment that enhances learning."
LTU is currently using the VR environment from the original SIMS project for students enrolled onto its graduate program in civil engineering with specializations in soil and rock engineering. The education modules being developed as part of NEXGEN SIMS will also be used here, as well as for graduate students specializing in mining and geotechnical engineering and on the undergraduate program in mineral resource engineering.
Challenges and the future of mining education
Developing a technology like VR for use in mining education is not without its challenges, however. One of these is the fact that the technology itself is developing so fast; there are also a large number of different platforms on which users can experience VR. "We have to pay attention, be adaptable, and try to foresee what will be the best solution, equipment and platform wise, so that as many as possible can experience our VR environment," said Eitzenberger. "We also have to prioritize what we want to do, as there is so much that we would like to teach using VR. But I see this as a positive challenge!"
More generally, the mining education sector "needs to continue to be involved in research conducted by the industry, as we are doing with NEXGEN SIMS, so we can integrate what's new into our teaching. It's so important to maintain strong links with and involve industry as an active partner in education."
And when it comes to the use of digital technologies in mining education, VR should be the tip of the iceberg, according to the LTU educator. "As society increases its overall use of digital tools in everyday life, mining education must follow suit and incorporate digital tools to teach students."
"There will also be a greater focus on the green transition and sustainability," concluded Eitzenberger, but "the mining education sector must always maintain its core, teaching the basics of mining, since there are still the foundations for the production of metals and minerals."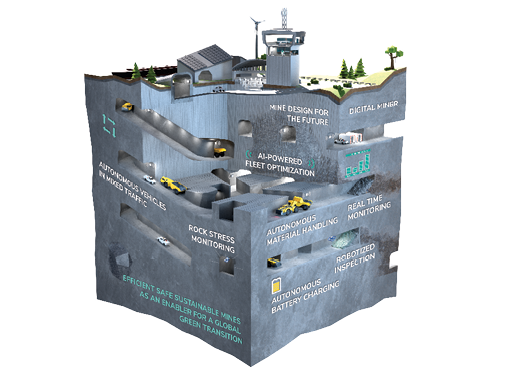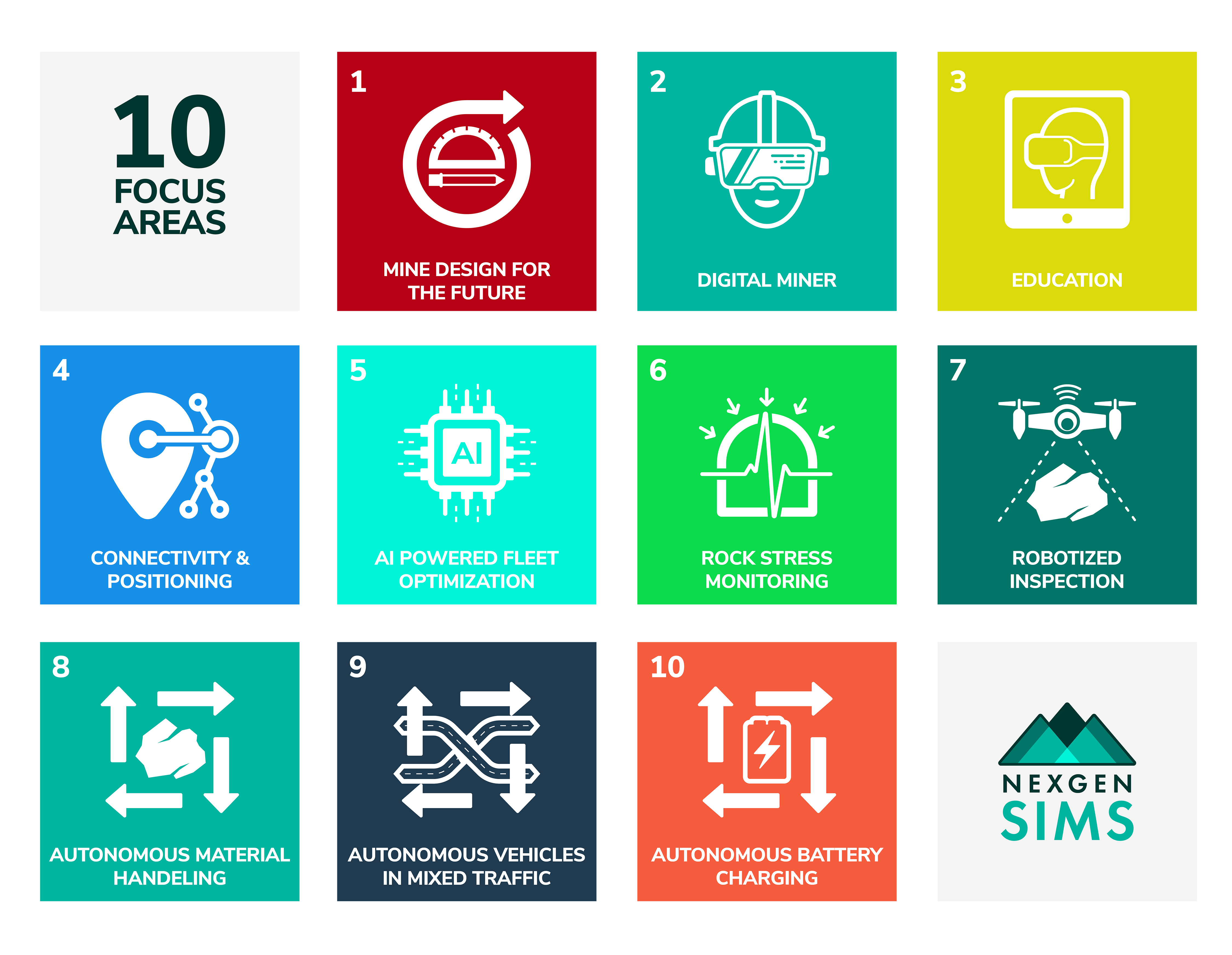 Developing modern mining education resources is just one of 10 focus areas that comprise the EU-funded NEXGEN SIMS project.