The world's largest gold operation, Nevada Gold Mines (NGM), has just signed a massive multi-year deal with OEM Komatsu for the delivery of 62 new 930E-5 haul trucks for its Carlin complex and Cortez site, along with several support equipment items.
While the price tag of the deal was not disclosed, Komatsu confirmed the 40 units for Carlin and 22 for Cortez will be delivered between this year and 2025.
Komatsu said the transaction came to fruition after its trucks and auxiliary equipment gave a strong fleet performance at Barrick's Lumwana mine in Zambia.
"Late last year, the two companies met at Komatsu's surface mining headquarters in Milwaukee, Wis., to lay the groundwork for a collaborative global partnership. Komatsu is committed to building its partnership with the Barrick Group based on its success at Lumwana and NGM and is pleased at being considered for the company's Reko Diq project in Pakistan."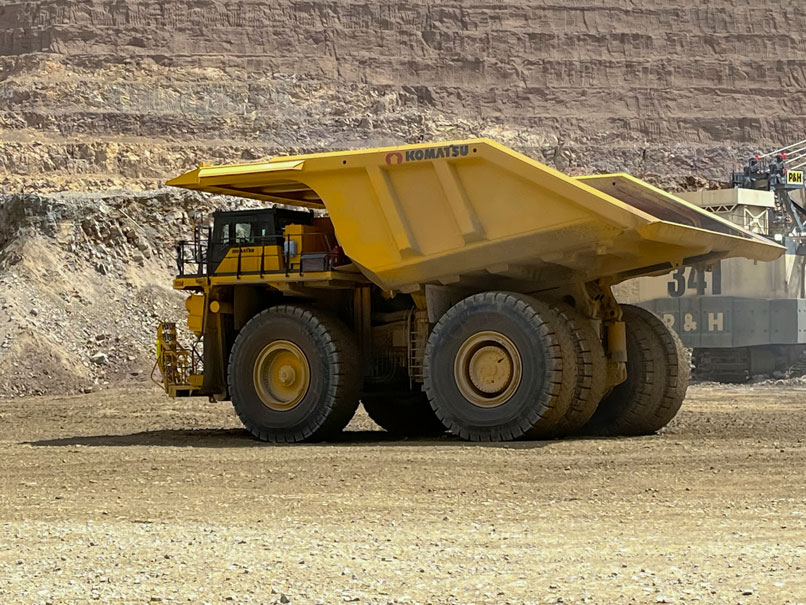 Peter Richardson, executive managing director, Nevada Gold Mines, concurred, adding that the equipment maker has also offered it "tremendous regional support".
"Their team in Elko has been instrumental in helping us maintain our fleet with parts and component rebuilds for our trucks; a wheel motor upgrade program; and maintenance and support for the P&H shovels that are part of our operations," he said.
In fact, Komatsu is building a nearly 50,000-square-foot warehouse adjacent to its Elko service center to expand local parts support for mining and construction customers in the region. The facility is planned for completion in early 2024.
The company's 189,000-sq.-ft. Elko service center supports mining and construction equipment including haul trucks, hydraulic shovels, electric rope shovels and support equipment.
NGM is a joint venture between Barrick and Newmont.
Source: Komatsu