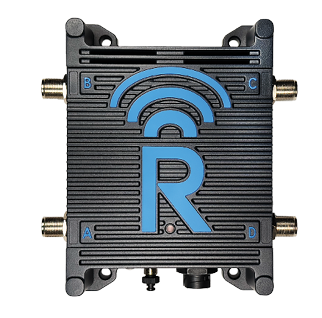 Last month, Rajant debuted its Sparrow BreadCrumb for heavy-duty machinery and light-duty vehicle applications at the Astana Mining & Metallurgy Congress in Kazakhstan.
The new release, ideal for non-autonomous teleremote mining and construction applications, is the latest portable wireless radio within its portfolio of industrial Kinetic Mesh nodes.
The IP67 radio has dual 2X2 MIMO transceivers and four antennas with multiple mounting options. The Sparrow interfaces include wired Ethernet and built-in Wi-Fi access points to enable data, voice and low-bandwidth video applications.
Housed in an environmentally robust metal case, the Rajant Sparrow provides operational ruggedness, outstanding shock and vibration characteristics, and a wide-range temperature rating.
AskomMET Chief Technology Officer Emil Ganbarov said: "The new Sparrow is an excellent tool not only for mining, but also for other areas of life and industries. The wireless Sparrow BreadCrumb's compact, rugged design and wide operating temperature range will enable us to meet the expectations of the public safety, energy, and utility markets."
Rajant noted that, like all other Rajant BreadCrumbs, the Sparrow solves Wi-Fi problems by providing sitewide Wi-Fi coverage, enabling machine-to-machine communications to see around obstructions, and providing sitewide ubiquitous Wi-Fi coverage to connect to Wi-Fi IoT devices, including VoIP handsets. It can also be deployed as a mobile or infrastructure wireless node.