Conveyor producer ASGCO, previously headquartered in Allentown, Pa., has made the move to its new facility location in Nazareth, Pa., about a year after first announcing its plans.
The company recently celebrated the grand opening of the new 194,500-square-foot location that it built on Bangor Road. Construction first began in July 2020.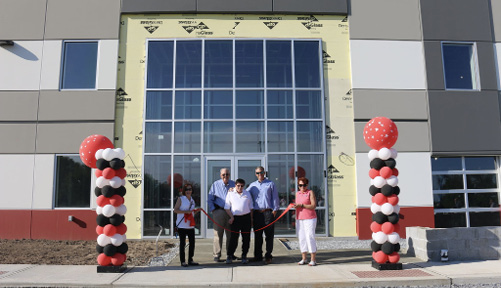 Within the space, about 30,000 sq. ft. will be dedicated for offices, wellness and training areas. The remainder will be for fabrication, manufacturing, assembly, distribution and service.
ASGCO said last year that all of its 90 employees were expected to make the move to the new HQ, and that it anticipated a 30% increase in personnel based on its projected sales growth targets.