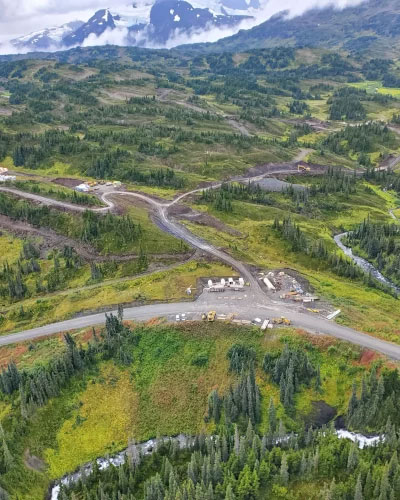 Seabridge Gold subsidiary KSM Mining has agreed to principal terms of a royalty agreement under which Sprott Resource Streaming and Royalty pays US$150 million for a 1.2% net smelter royalty for all metals produced at the KSM project in northern British Columbia, Canada.
The proceeds will be used to complete the physical works at KSM for which Seabridge expects to achieve a designation of "substantially started" from the BC government. This designation ensures the continuity of the approved Environmental Assessment Certificate for the life of the project.
Seabridge Chairman and CEO Rudi Fronk noted that the new funding "will enable us to complete the switching station and related work required for connecting KSM to BC Hydro's Northern Transmission Line for construction and operation of the mine."
Fronk continued, "Access to this green energy will substantially enhance KSM's sustainability and carbon profile. Proceeds from the royalty agreement will also allow us to continue providing significant work for companies owned and managed by our Indigenous partners in the KSM project, an important ESG objective."
Under the terms of the agreement, KSM Mining has the option of buying back 0.2% of the net smelter royalty any time within the first 30 months of closing the transaction for a payment of US$21.5 million. Additionally, If commercial production is not achieved at KSM prior to March 24, 2032, the royalty payable to Sprott will increase to 1.5% or to 1.25%, if KSM Mining had exercised its Initial Buydown Right.
Located 65 kilometres northwest of Stewart, KSM is the world's largest undeveloped gold project as measured by reserves and resources. A 2022 Pre-Feasibility Study estimates proven and probable reserves of 47.3 million ounces of gold plus 7.3 billion pounds of copper and 160 million oz. of silver.
Source: Seabridge Gold