Mining tech firm IMDEX sees a new career path for geoscientists as a global skills shortage prompts the faster adoption of technology in the mining sector.
By Michelle Carey, Chief of Product Management and Marketing, IMDEX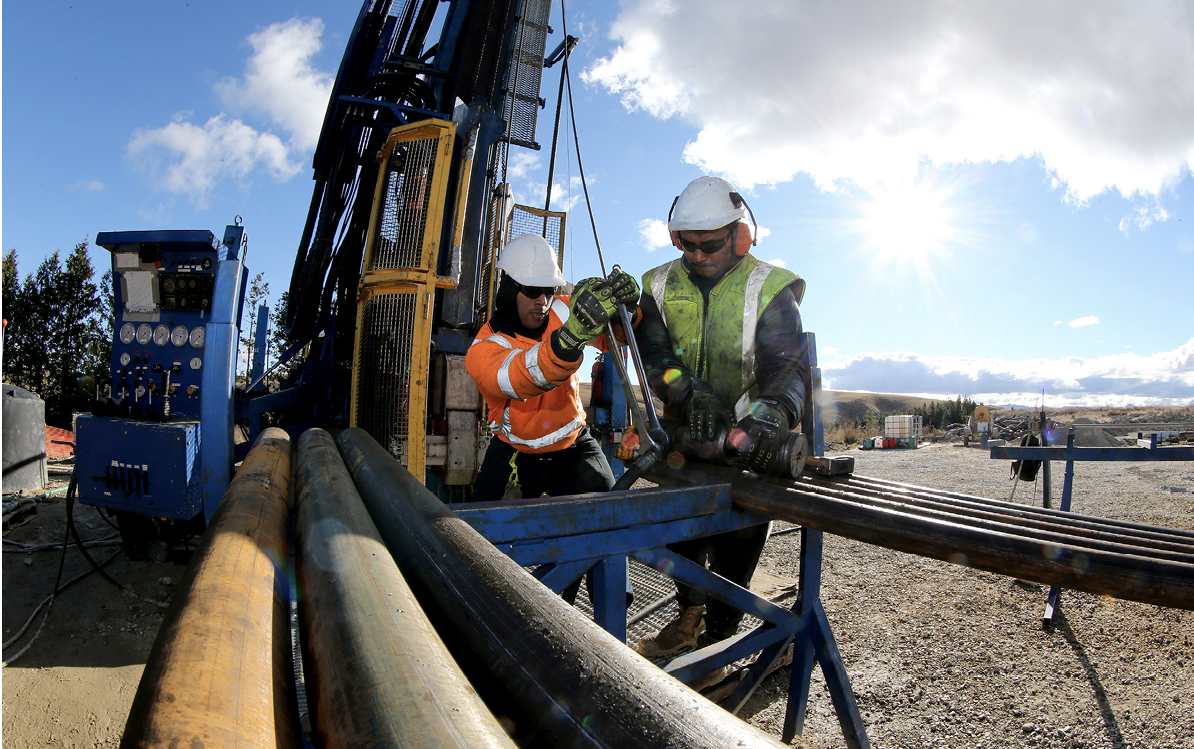 Universities battered by a COVID-linked collapse in income from international students have responded with severe cuts to courses and staff that are adding to the skills crisis facing the resources sector.
With the industry under pressure to supply the metals and minerals needed for a net-zero future, mining and mining-tech companies are involved in an international hunt for key staff including geoscientists, mine managers, and software engineers to develop the technology needed to facilitate faster, more precise exploration and mining.
Geologists and mine managers are on the Federal Government's Skilled Occupation List in the hope that those with the skills can be lured to Australia.
The decline in students enrolling in earth science-related subjects was evident well before COVID-19 pandemic, a combination, among other things, of declining interest in science-related subjects and the mining sector suffering from a poor public image.
The Australian Geoscience Council in a report released in November 2022, Australian Geoscience Education Profile 2002-2021, said that year one/freshman earth science enrollments in Canada, the U.S., the UK and Australia started falling dramatically from 2012, the peak of the last mining boom.
It said, on a regional scale, the lack of exposure and awareness of geoscience in Australian secondary schools remained an issue and is partly linked to the lack of earth science teachers and other problems in the STEM disciplines.
And it makes the point that a lack of scientific literacy in the general population does not serve the development of science policy or assist the sector in encouraging support for higher education and research in geoscience.
On staffing, it said some Australian university departments made significant cuts to earth science academic support staff in response to actual or perceived reductions in university budgets due to COVID-19.
The result is that the mining-tech sector is grappling with trying to attract geoscientists from an increasingly small pool.
Everyone is trying to find geologists and mining engineers.
At the same time, universities are cutting their geology courses. Over the past couple of years some universities have shut geology departments.
Macquarie University shut their entire geology department when it was the highest-ranking geology department from a research perspective in Australia.
There is a complete disconnect between these actions and the needs of a mining sector experiencing a boom on the back of carbon reduction policies globally..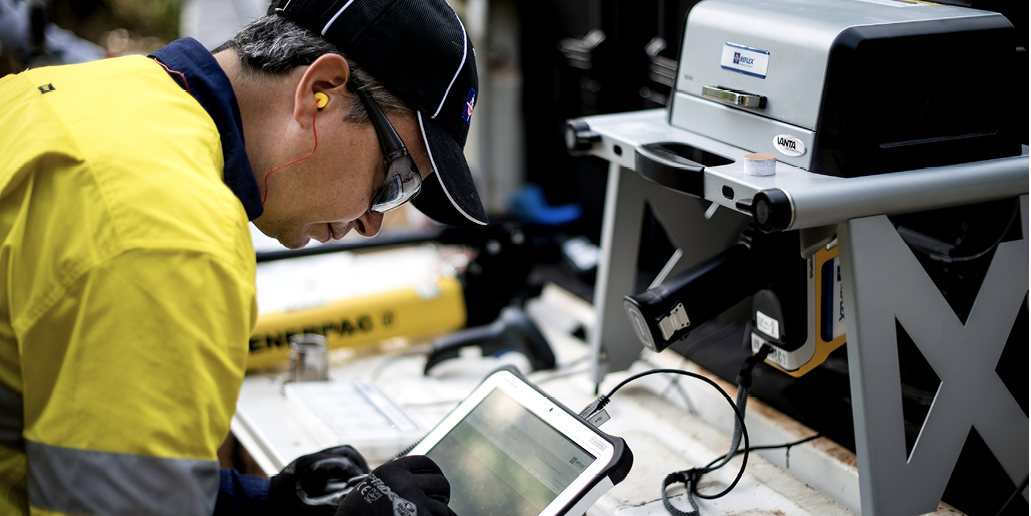 This skills shortage is likely to precipitate the faster adoption of technology within the sector.
We have to accept we are not going to get the volume of geoscientists and mining engineers that we once had so the adoption of technological innovation and improvement is non-negotiable.
This means a greater emphasis on data collection and analysis, and for geoscientists a more diverse and rewarding working environment because a clear career path is available that involves innovation and the development of technologies that infield geoscientists will use.
The METS sector has the capacity to employ people across diverse companies and disciplines, including engineering, geology, and software development.
There are companies with big research and development budgets employing people in potentially more interesting technical environments than the mining companies.
As this shift develops, more intellectual capital is starting to sit with tech companies not resource companies, challenging the belief that working for a mining company is the only avenue of employment.
The METS sector is a part of the mining industry, but we don't work in the typical mining environment.
This "new way" is more flexible, and city based while still making real, measurable contributions.
Geologist Henrique Persequini has been with IMDEX since 2015 but said even when he started his career, the shortage of geologists was evident.
"There are few geology universities in Brazil and few professionals graduate each year," he said.
He now works as an instruments commercial manager, having graduated with a geology degree from the Federal University of Minas Gerais in 2011.
Persequini said he joined IMDEX "to be close to the very best in terms of field data collection technology."
"Geology work is extremely investigative, there is always a story to be told," he said. "But for that, meticulous work involving data collection and interpretation must be done."
Persequini said working for a mining company was an option but "having to work in distant, often remote places would greatly affect my family dynamics."
Rocky Barker was with AusSpec when IMDEX bought the company in 2020 and stayed on to work on the aiSIRIS project. He is now principal technical specialist. Barker, a self-confessed "rockhound," said he was sold "after the first intro geology class."
He obtained a Ph.D. in geology from the University of Waikato, New Zealand, and studied in the U.S. at Colorado State University and Oregon State University.
"I've always had a fascination with science and technology," Barker said. "Geology, for me, was the way to integrate all areas of physical science to answer questions about the landscapes I see every day.
"The idea of extracting the most value out of geoscience data has been very interesting to me. I've spent a fair bit of time learning about coding and technology to help me develop innovative ways to make large datasets more accessible and interpretable to geoscientists.
"IMDEX is well known for being on the cutting edge of rock knowledge technology and was my number one choice for employment after my Ph.D. It was a happy coincidence that they bought the company I worked for."
While working for a mining company was an option and he had received offers, Barker said he wanted to work for a growth-minded company focusing on coming up with innovative solutions to challenges in the mining industry.
"IMDEX has been a great place to work," he said. "The employees are treated well, and I feel they can contribute in ways that play to their strengths. My experience in the mining industry is that your position is quite rigid, and there isn't much room for creativity."
He said rather than eliminating economic geology programs, universities should take ownership and teach sustainable, clean mining practices.