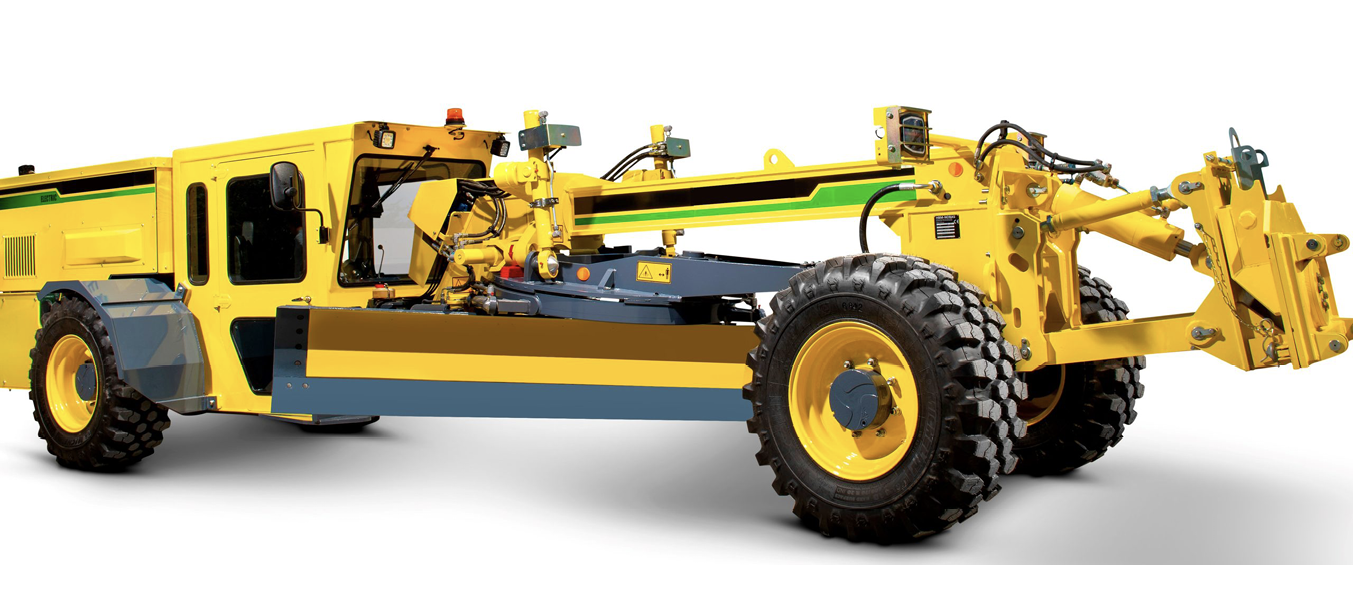 Canadian manufacturer Miller Technology, after successful customer response and trials, released its new low-profile battery-electric grader for underground mining at the 2023 bauma show in Germany.
Miller, who said the addition of the battery electric vehicle (BEV) fills a market gap, built its E-Grader by retrofitting a HBM-Novas 110-M low profile grader with Miller's patented Powered by IONIC Drive system.
"Low-profile graders are used in underground mining where the height profile of the mine is not tall enough for conventional graders. Historically, these graders have had diesel engines, which emit greenhouse gas emissions and impairs underground air quality," the company noted.
Graders are even more essential when mines add BEVs to their utility vehicle fleets, such as Miller's BEV Land Cruisers that launched earlier this year, because BEVs regenerate their batteries on the descent into the mine. The smoother the grade of the descent, the stronger the regen per meter, and so the low-profile grader is an essential tool as mines expand their BEV fleets.
The launch of the E-Grader coincides with the announcement in the Federal Government Fall Economic Statement that introduces a refundable tax credit of 30% of the capital cost of investments in a number of clean technology items, including hydrogen or electric heavy-duty equipment used in construction and mining that are zero-emission or can be charged or refueled remotely.
A 30% tax credit will assist its customers with purchases of higher-cost BEVs and help speed up the electrification of mining utility vehicles.
Production of the E-Grader is projected to ramp up in the northern spring.