In an interview with NAM, FLSmidth group CEO Mikko Keto discusses the landmark 2022 takeover of TK Mining and its impact on the company now and into the future.
Edited by Donna Schmidt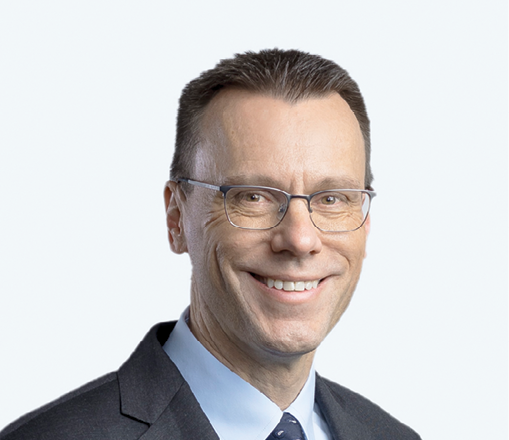 Last August, global processing company FLSmidth closed its takeover of thyssenkrupp's mining business TK Mining after a months-long process. While no financial details were released, it was easily among the largest M&A movements for the industry in some time.
Post deal, the already sizable FLSmidth became the leading global mining technology and service provider with operations from pit to plant and with a strong focus on productivity and sustainability – adding 2,000 to its payroll and underscoring the company's ambitious future plan.
"The completion of the acquisition contributes to FLSmidth's strategic growth ambitions within mining," Keto said at the time. "Our combined company will offer customers a stronger, complementary value proposition, while creating significant aftermarket opportunities, driving value creation through compelling synergies and further strengthening our sustainability and digitalisation agenda."
In the company's third quarter earnings report last November, it was already obvious the move had been a positive one. The processing technology group reported a strong mining order intake growth, about 30%, with service up to 53%, about 13% of which was reported as organic as a result of improved service activity. Mining revenue increased organically by 7% and by 24%, including currency effects and the additional revenue coming from the acquisition of TK Mining.
NAM recently spoke to the executive about the elements that made such a deal attractive to the company, and what's next.
NAM: What were the most significant factors that drew you to this transaction?
Keto: With the acquisition of thyssenkrupp's Mining business, the aim was to strengthen our position as a leading supplier for our customers in the global mining industry. The combined full-line coverage of FLSmidth and thyssenkrupp's Mining includes a strengthening of our pit-to-plant range of technology, equipment and service expertise, as well as best-in-class digital solutions, covering continuous mining, mineral processing, mining systems and material handling.
The acquisition also increased the installed base and customer base, increasing our competencies to serve our customers across multiple technologies. This will allow for more robust customer approach in service and aftermarket, as well as for the creation of strong strategic opportunities and boosting resource and investment in R&D, digital and innovation. It will also result in a shorter time to market for new innovations and technologies.
What are your expectations/goals for the near-term and long-term future as a combined company?
The acquisition supports our central ambition to bring sustainable technology to the mining market that will increase customer productivity and profitability while reducing environmental footprint. We identified the thyssenkrupp Mining offering as an ideal fit with FLSmidth's MissionZero sustainability ambition and with our digitalisation agenda and now can combine our competencies, offerings and expertise.
Overall, we see the mining industry as heading into a growth phase, and this acquisition will place FLSmidth in an even better position to meet customer needs.
What can customers/clients expect going forward, both technologically and overall?
This acquisition has created one of the world's largest and strongest suppliers to the mining industry and a global, leading technology provider. Our complementary customer base and improved geographical coverage offers an even stronger value proposition to all our customers. We see a significant aftermarket opportunity in growing and strengthening the services business to better serve you.
We can now offer our customers global leading technology from pit to plant with a full-line supply of solutions for continuous mining, mineral processing, equipment, and systems. We have improved our capabilities.
This means, for instance, that we can drive innovation and digitalisation even faster and deliver solutions that enable the mining industry to increase productivity, while minimizing its environmental footprint and securing license to operate. The move also supports our MissionZero ambition to enable you to move towards zero water waste, zero emissions and zero energy waste in your operations by 2030.
Can you elaborate on your new pure-play mining and cement strategies?
We have introduced a pure play strategy for our mining and cement businesses which essentially means that we are running the two divisions as separate entities with their own strategy. We call the mining strategy Core26 and the cement strategy Green26.
Focusing on the mining strategy, Core26 means that we will focus on the things we do best. There are areas we will leave all together – mostly material handling at ports etc., so we can purely focus on the flowsheet at the concentrator plant.
On top of this we will strengthen our service offerings on one hand while at the same time leave the project business, where we are taking the responsibility for an entire construction of a mine site. This we will do no more – there are construction companies that can do this better, so we will partner up with them. The acquisition of thyssenkrupp's Mining division have secured us the best product portfolio of the industry, and the core technologies that we offer to the market are truly second to none.
Finally, and to round up, our Core26 strategy stands on 4 pillars: Sustainability, Service, Technology and Performance, each of which include strategic initiatives to drive our success.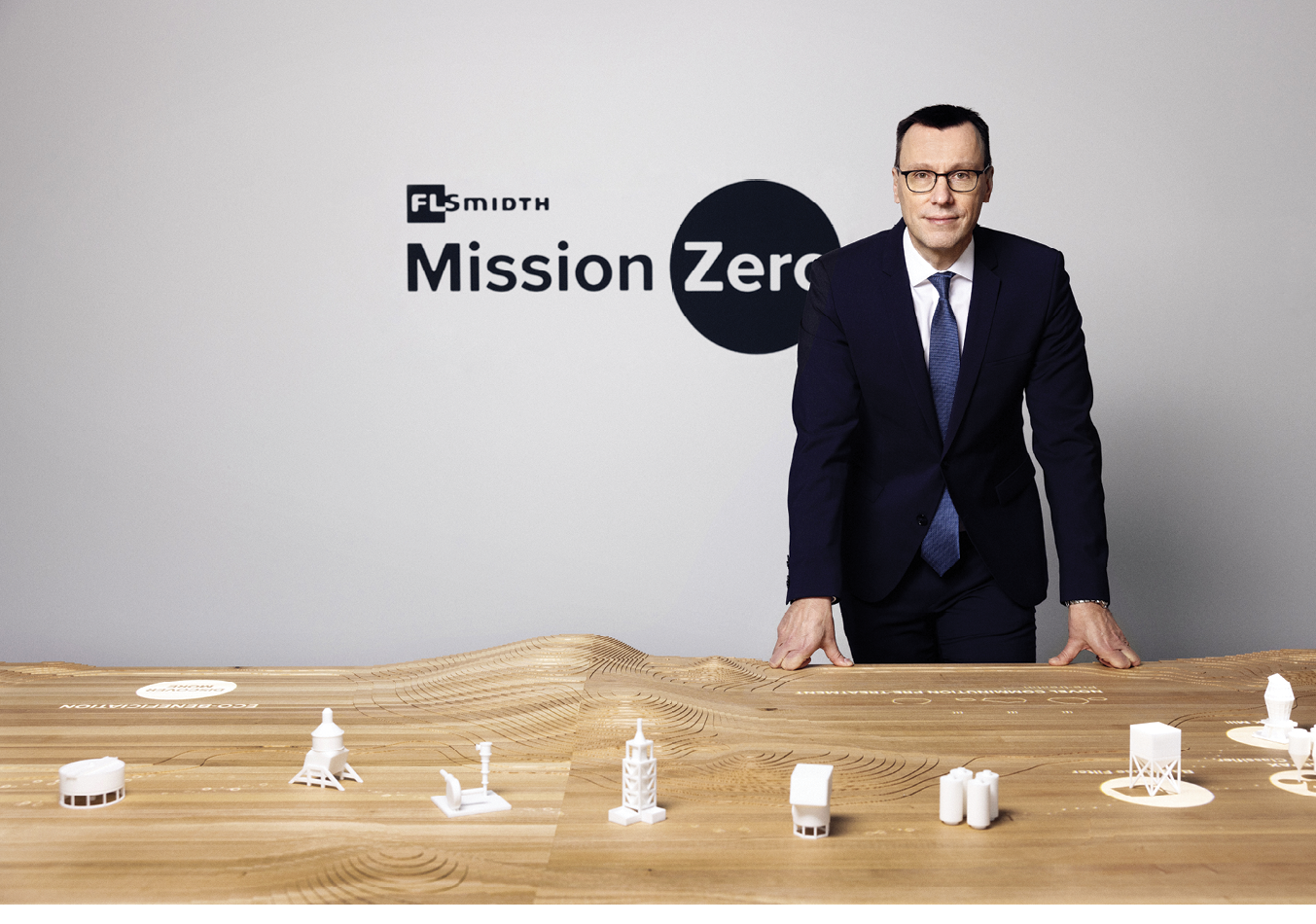 ABB, FLSmidth to collaborate on environmental, productivity solutions
Last October, as the newly combined company was getting in gear, FLSmidth confirmed that it would collaborate with fellow global technology company ABB to look at ways to advance environmental and productivity solutions for mining customers.
The companies will jointly assess solutions for mining companies that will de-risk their operations and lower operating costs while reducing emissions, energy use and waste. FLSmidth offers market-leading products, service and digital solutions for mining from the pit to the plant and provides a deep knowledge of mineral processing, while ABB complements this with state-of-the-art automation, electrification, digital solutions and advanced services from the mine to the port.
The agreement was formalized at the FT Mining Summit in London, where the companies' leaders shared the stage for "The Mine of the Future" panel alongside major mining operators. Further discussions and planning will take place between the teams of global experts over the coming months. They will explore the potential of using energy efficient solutions to address power and energy management, as well as integrating renewable sources of energy and digital capabilities to improve operational efficiency and the availability of assets.
"Driving collaboration within the mining industry is increasingly important and timely if the industry is to achieve its targets in line with their own expectations, those of society and as set out in agreements like the UN Paris Agreement; the faster solutions happen, the better," said Joachim Braun, division president, ABB Process Industries. "ABB and FLSmidth have chosen to collaborate at this key time. If we can combine state-of-the-art equipment with digital solutions, we can better help customers achieve their business goals and carbon-free operations. Greater collaboration is key as it means fewer interfaces, reduced risk and shortened project schedules."
"FLSmidth and ABB already have many of the building blocks for carbon-free, resource-optimised operations. By assessing how to combine and integrate these technologies and our respective expertise we will, together with our customers, accelerate transition in mining operations," Keto said at the time, calling mining "essential in the energy transition" going forward.
"Meanwhile, the mining industry is facing unprecedented challenges due to declining ore grade and high demand as it develops new sites, while also being asked to make existing operations more sustainable. Modern technology, expert analysis and digital solutions will help lower water and energy use and reduce waste – and FLSmidth and ABB can really move the needle in this area."