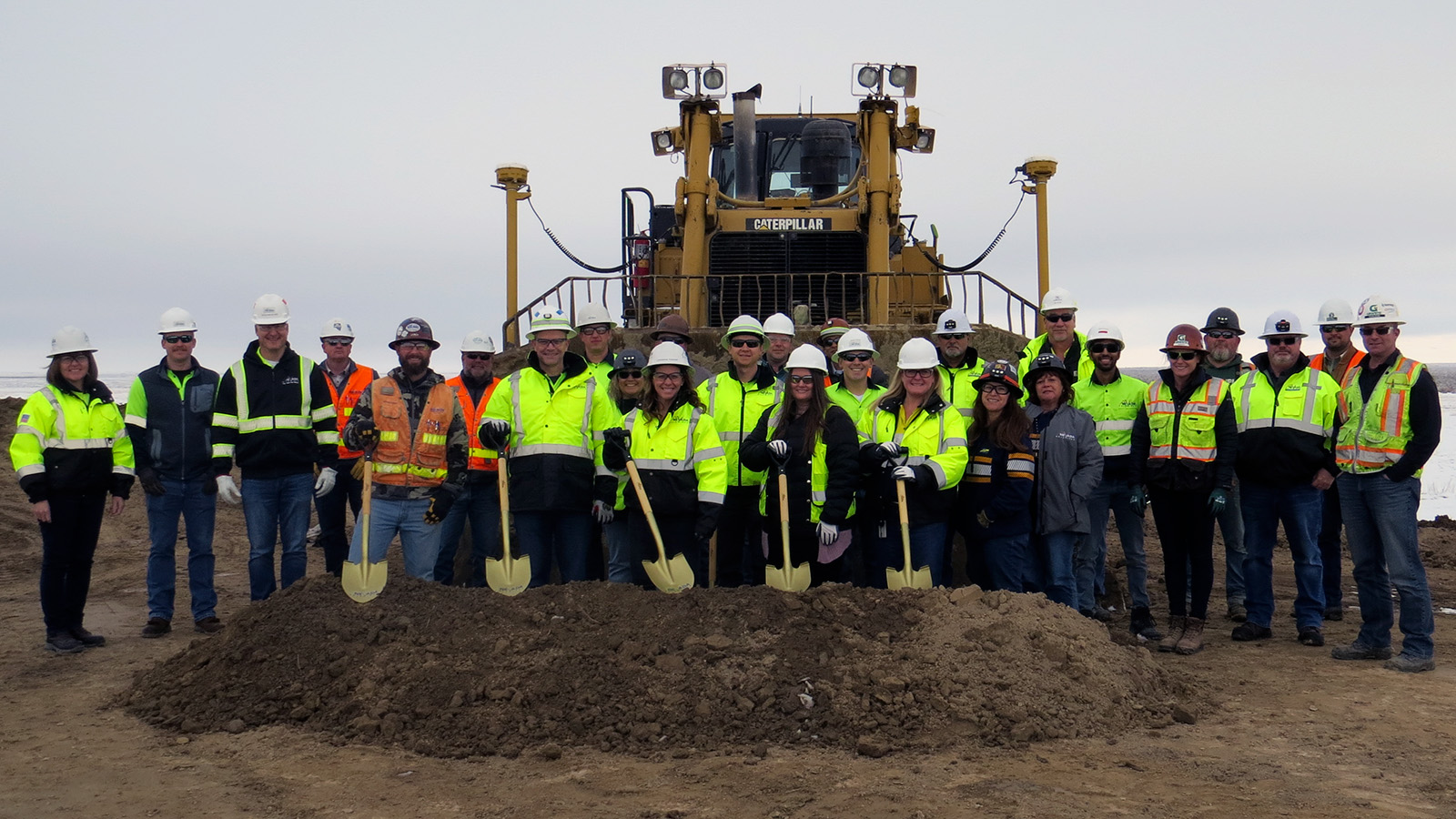 Barrick Gold-owned and operated Nevada Gold Mines (NGM) has taken the first shovel of dirt from the ground near Dunphy, Nev., for a 200-megawatt, alternating current (MWAC) photovoltaic solar facility that will help to fast-track the company's decarbonization program.
The TS Solar Facility, which will be adjacent to NGM's TS Power Plant, will be constructed in one phase with commercial production expected during the second quarter of 2024.
NGM is partnering with three contractors based in the state to complete mechanical construction, civil work and the solar substation. It also will use domestically-sourced steel for the construction of the module foundation and tracker installation.
Once complete, the facility will supply renewable energy to NGM's operations and realize 254 kt of CO2 equivalent emissions reduction annually – an 8% emission reduction from the company's 2018 baseline. NGM has committed to a 20% carbon reduction by 2025, which it said will be achieved through the TS Solar facility and a modification to the power plant that will allow it to use cleaner-burning natural gas.
"NGM and Barrick have a strong focus on environmental management practices and are committed custodians of the unique lands, waters, flora and fauna within the state of Nevada," the company said. "Barrick is targeting an overall 30% reduction in emissions by 2030 with the goal of achieving net-zero by 2050."
Nevada Gold Mines is operated by Barrick Gold and is a joint venture between Barrick (61.5%) and Newmont (38.5%). The two combined their respective significant assets across Nevada in 2019 to create the single largest gold-producing complex in the world.
Source: Barrick Gold