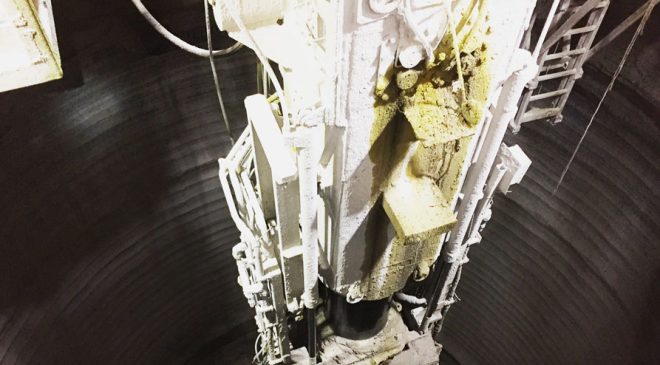 BHP's Jansen potash project in Canada has celebrated the successful completion of the excavation and lining of two 1,000-meter deep shafts – the largest of their kind in Saskatchewan.
The miner said it was a big step toward bringing online Jansen, which is planned to be the largest potash producing mine in the world. The anticipated initial capacity of the mine is 4.3 to 4.5 million tonnes per annum with first ore targeted in 2027.
The shaft project, noted BHP, marks the first instance of mechanized shaft sinking in the world and entails artificial ground freezing to a depth of 800 meters. "This ground freezing technique prevents water inflow and ensures ground stability during shaft excavation. Once excavated, a primary and final liner created a waterproof seal to protect the shafts from underground aquifers," said the company.
Shafts are one of the most technically risky parts of developing a greenfield project and their completion will significantly reduce development risk.
The Jansen project is located 140 kilometers east of Saskatoon, Saskatchewan.
Source: BHP