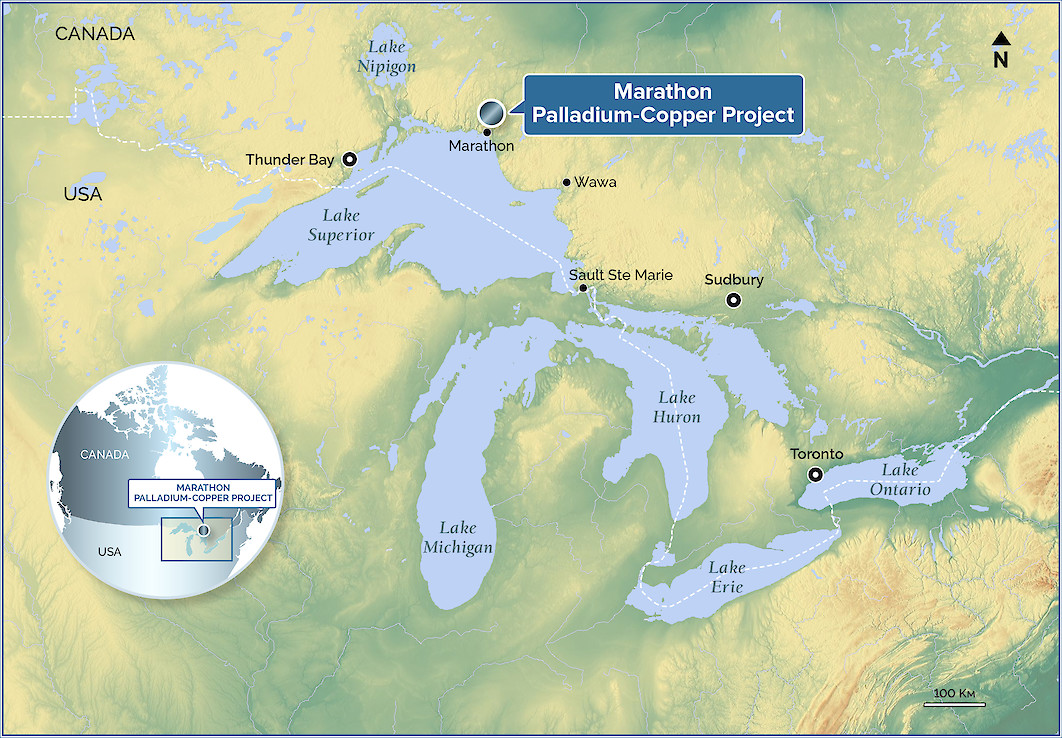 Generation Mining said its subsidiary Generation PGM, which is developing the Marathon palladium-copper project in northwest Ontario, has entered into an agreement with Hycroft Mining for the purchase of an unused, surplus SAG mill and ball mill for US$12 million.
Gen PGM will assume certain costs related to the mills, which are currently stored in Nevada and Texas, including storage, insurance and financing charges, if any, until completion of the sale.
Prior to entering into the agreement, the mills were inspected by FLSmidth (mechanical, structural) and ABB (electrical). Orway Mineral Consultants also completed a design applicability review.
Gen Mining said the mills are slightly larger in size and power than contemplated in the March 2021 Feasibility Study, which will allow for the grinding circuit to be operated in a SAB configuration (as opposed to SABC) thereby eliminating the need for a pebble crusher in the current design.
The company anticipates starting construction late in the first quarter of 2023.
The Marathon project is projected to produce an average of 245,000 ounces of palladium equivalent (PdEq) annually over a minimum 13-year mine life.
Source: Generation Mining