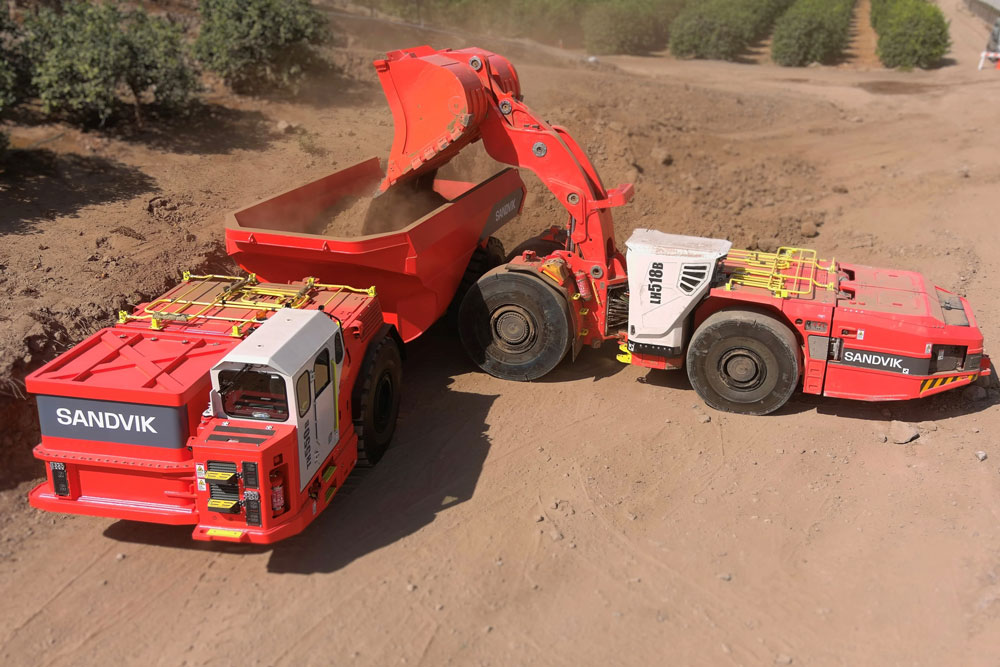 Foran Mining has chosen a battery-electric vehicle fleet from Sandvik for its McIlvenna project in Saskatchewan, Canada, as it prepares the site to be the first carbon-neutral copper development in the world.
Sandvik's biggest BEV fleet to date will include seven Sandvik LH518B loaders, six Sandvik TH550B trucks, four Sandvik DD422iE jumbos, two Sandvik DL422iE longhole drills and one Sandvik DS412iE mechanical bolter.
Equipment delivery is scheduled to begin in 2023 and continue into 2025. Sandvik will also provide on-site service support and Battery as a Service by Sandvik at the underground copper-zinc project.
McIlvenna, located in the east-central region of the province, will be powered by clean hydroelectric power and has been designed to leverage Sandvik's latest technological sustainable mining advances.
"This record contract is the culmination of a year-long collaborative effort between Foran Mining and Sandvik and demonstrates a shared vision that electrification will drive the future of sustainable mining," said Jakob Rutqvist, VP Strategy and Commercial for Sandvik Mining and Rock Solutions' Battery and Hybrid Electric Vehicles (BHEV) business unit.
"BEVs have enormous potential to reduce a mining operation's carbon footprint, and Canada continues to be the epicenter for mining electrification and a blueprint for what to expect in other major mining regions very soon."
Foran COO noted that utilizing battery-electric equipment with semi- and fully-autonomous capabilities can help it achieve carbon-neutral targets.
"[It also offers] a safer working environment, which is part of our Net Positive Business strategy as we look to deliver critical metals essential for global decarbonization in a responsible and socially-empowering way."
Foran opted for a BEV fleet after performing an analysis during its 2020 pre-feasibility study that compared BEVs to diesel. It determined BEVs would deliver better financial results at McIlvenna Bay when considering the savings generated through lower ventilation capital and operating costs.
Said Sandvik President and CEO Stefan Widing: "We see very strong momentum for our mining electrification offering, which offers great potential in driving more sustainable mining, helping customers to boost productivity, reduce greenhouse gas emissions and improve workers' health."
Source: sandvik.com