Idaho silver producer Hecla Mining is set to acquire all outstanding shares in Alexco Resource it does not already own in a US$74 million acquisition deal – one that could potentially make it Canada's largest silver producer.
The definitive agreement, announced July 5, gives Hecla ownership of its asset in the Keno Hill Silver District in the Yukon, Canada. In addition to several mineral deposits, the area has over 35 past-producing mine sites. Assets there include a fully permitted property with a 400-tonne-per-day mill, on-site camp facility, all-season highway access and connection to a hydropower grid.
Hecla has also entered into an agreement with Wheaton Precious Metals Corporation to terminate its silver streaming interest at Alexco's Keno Hill property for US$135 million in stock. The transaction is conditional upon Hecla's closure of the Alexco deal.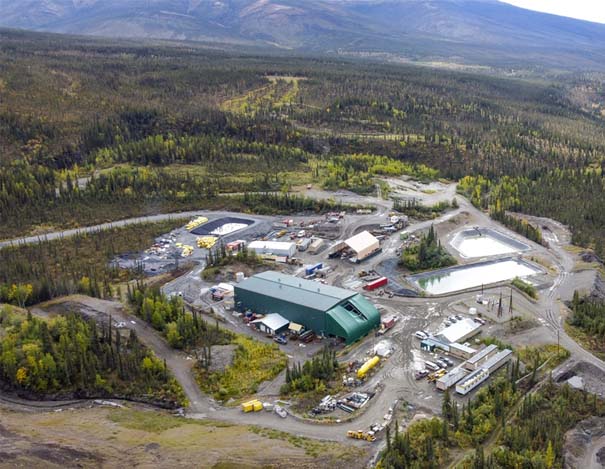 All told, the takeover will boost Hecla's silver footprint by increasing its proven and probable silver reserves by 19% to 237 million ounces, measured and indicated resources by 24% to 257 million oz. and inferred resources by 7% to 523.7 million oz.
President and CEO Phillips Baker Jr. said Hecla has closely followed the Keno Hill project for years.
"It is one of the very few deposits that fit seamlessly into Hecla's strategy of owning and operating high-grade properties in tier one jurisdictions," he noted.
"As the United States' largest silver producer, producing over 40% of silver mined in the U.S., it is natural that Hecla acquires Keno Hill which could also make Hecla Canada's largest silver producer."
Alexco Chairman and CEO Clynton Nauman added that, by partnering with Hecla, it is further positioning Keno Hill to achieve its full potential.
"There is no doubt that we have fallen well behind the development and production plan at Keno Hill – and our original estimate of achieving commercial production in early 2022," he said.
"There are myriad reasons for those challenges, but fundamentally, they all led to an increasing level of stress across our business, which was having a negative impact on the share price, our finances, our employees, and other stakeholders. As a much larger business, Hecla has the organizational expertise and financial strength to build Keno Hill to the level and capacity required, while being able to continue to invest in exploration across the district, something that we, as Alexco, independently would likely struggle to achieve.
"Frankly, the opportunity now afforded to our employees, to the First Nation of Na-Cho Nyäk Dun and the wider Yukon community as a whole is superior to anything Alexco could offer in the short term."
It is anticipated that a special meeting related to the transaction will be held in September, with the acquisition expected to close later that month.
Hecla Mining is the largest silver producer in the United States; it has operating mines in Alaska, Idaho and Quebec, Canada.
Sources: Hecla Mining and Alexco Resource