Epiroc has won a large order from Glencore to supply battery electric and automation equipment to the Onaping Depth nickel and copper project in Ontario, Canada, that is set to begin production in 2024. 
While financial details were not released by the OEM, it did confirm that it defines a larger order as one that exceeds SEK 100 million. The ordered battery-electric equipment includes 23 machines: Scooptram loaders; Minetruck haulers including the Minetruck MT42 Battery; Boomer face drilling rigs; Boltec and Cabletec rock reinforcement rigs; and Simba production drilling rigs.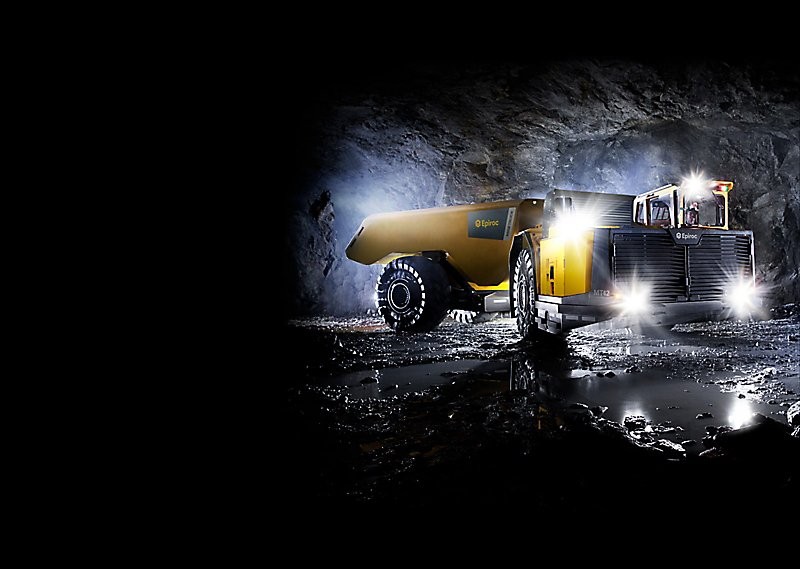 The Simba rigs will be operated in part through tele-remote from the comfort of a control room, and all units will be equipped with Epiroc's Rig Control System, making them ready for automation and remote control.
The fleet will be installed with Epiroc's telematics system for intelligent monitoring of machine performance and productivity in real-time.
Onaping, located below the existing Craig mine, is expected to be one of the world's first all-electric mines. It is in development now, and is planning capabilities for advanced automation solutions, including remote control, from Epiroc.
"Epiroc scored high on safety, design and testing of the entire battery system," says Peter Xavier, vice president of Glencore's Sudbury Integrated Nickel Operations.
"Epiroc also offers large capacity batteries, uses a standard CCS charging protocol, has a battery swap system, and the designs are universal and compatible. Also, the batteries have integrated cooling systems and safety systems built into the design."
Source: Epiroc