The Chamber of Commerce of the Two Virginias is preparing to bring back the biennial Bluefield Coal and Mining Show for the 24th time from September 14-16.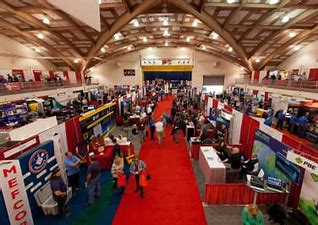 Organizers said exhibitors so far are representing 17 U.S. states and Canada, with many focused on exhibits for underground mining, safety, technology, aggregate, components and major equipment.
Networking events and a keynote are also in planning. The host venue, the Brushfork Armory, will also feature a private suite for business negotiations.
A schedule of events and technical seminars will be released later.
For more information about the show, email [email protected].