Newcrest Mining has completed its acquisition of Pretium Resources and the Brucejack gold operation in northern British Columbia's Golden Triangle region.
The miner first announced in November 2021 it would purchase shares not already owned in Pretium for C$3.5 billion. The takeover, which Newcrest said will be immediately beneficial to its production and cash flows, will now set into motion a three-phase transformation program the miner said will optimize operations, grow its mineral resource and help it to realize its full uplift potential.
Those phases: to deliver efficiency gains with improved mine equipment racking and monitoring along with adopting semi-autonomous and autonomous remote capabilities; boosting mill throughput capacity and performance; and to unlock and expand the region's potential to deliver mineral resource and ore reserve growth.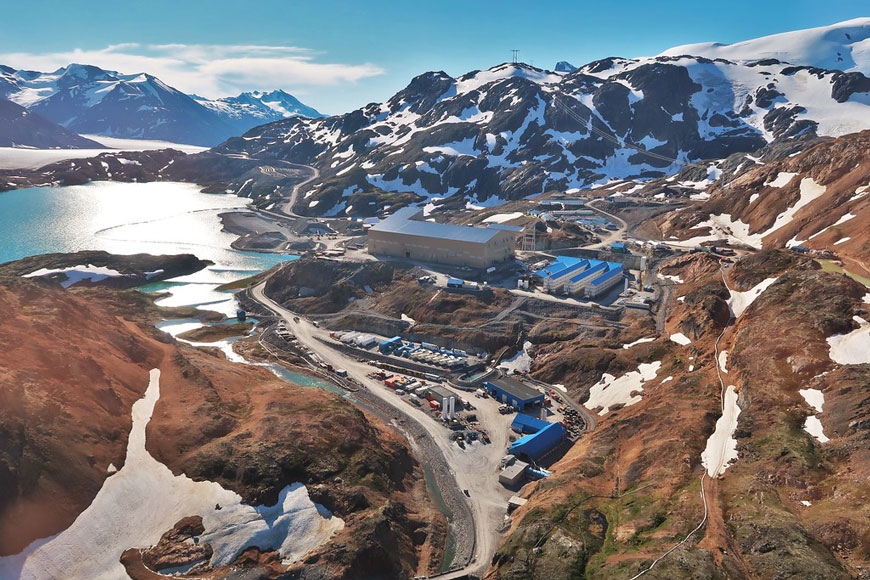 "Through this acquisition and the continued development of our outstanding organic growth pipeline, Newcrest's base case gold production is expected to remain strong until at least 2030, and we have a range of further upside opportunities being progressed across the portfolio," Newcrest Managing Director and CEO Sandeep Biswas said.
"We have a proud history and depth of experience in operating epithermal gold mines over many years. We will pursue efficiencies to simplify mining and increase productivity through a holistic view of the Brucejack operations and orebody."
He noted that its exploration team will be taking on an extensive drilling campaign across the mineral claims at Brucejack, making up one of the largest epithermal footprints it has ever seen, as it looks to boost long-term value.
"The land package is largely unexplored and very early in its life, and we see significant upside potential beyond Valley of the Kings and Golden Marmot."
Brucejack, located north of Stewart, first began commercial production in July 2017. It is currently one of the highest-grade operating gold mines in the world, Newcrest confirmed, with the mine's operations and camps connected to and powered by the BC Hydro power grid.
In 2022 under new ownership, the mine is projected to produce 95,000-115,000 ounces.
Sources: Newcrest Mining and Pretium Resources