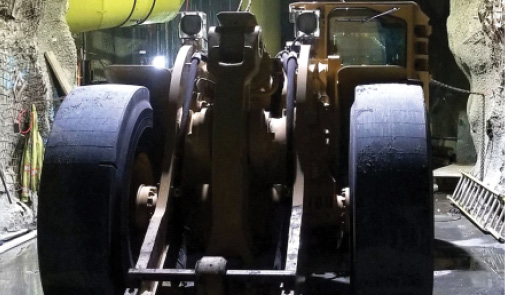 "Consistent progress" is the name of the game at Nevada Copper's Pumpkin Hollow mine, with the miner reporting several changes and ramp-up advancements at the flagship complex in a new operational report.
The company spotlighted that, over October, it continued to accelerate its stoping rates at Pumpkin Hollow, noting that the mine now has four stopes that have been mined in the second half of this year. Mining of the higher-grade Sugar Cube zone, its first stope in the East North area, is planned to begin in December. 
Crews at the operation have also made progress with dike headings at the site; moreover, the lateral development beyond the completed first dike crossing is progressing at targeted rates.
"This and the first heading will provide access to additional stopes adding to the company's growing stope inventory in H1 2022," the miner said.
Additionally, at the underground mine's surface, ventilation fans are scheduled to arrive in the late fourth quarter. Commissioning, which Nevada Copper said is still on time, is projected to occur thereafter.
Finally, Pumpkin Hollow's staffing is nearly complete, the company said, and a project management officer has now been opened to aid crews in completing final key items.
"I am very pleased with the progress the team has made through the end of October and to date," said Randy Buffington, president and CEO.
"The accelerated stope delivery we are starting to see should increase as we continue to benefit from the improving contractor performance levels which has been facilitated by key management hirings and the implementation of enhanced management systems at Pumpkin Hollow."
Pumpkin Hollow is located approximately 8 miles southeast of the small town of Yerington, Nev. in Lyon County, 1.5 hours southeast of Reno.