Rio Tinto is now 100% owner of the Diavik diamond operation in Canada's Northwest Territories after acquiring the remaining 40% it did not already own from Dominion Diamond Mines.
The transaction is now complete following approval by the Court of Queen's Bench of Alberta. No financial details were released, though the deal comes after Dominion filed for insolvency protection in April 2020.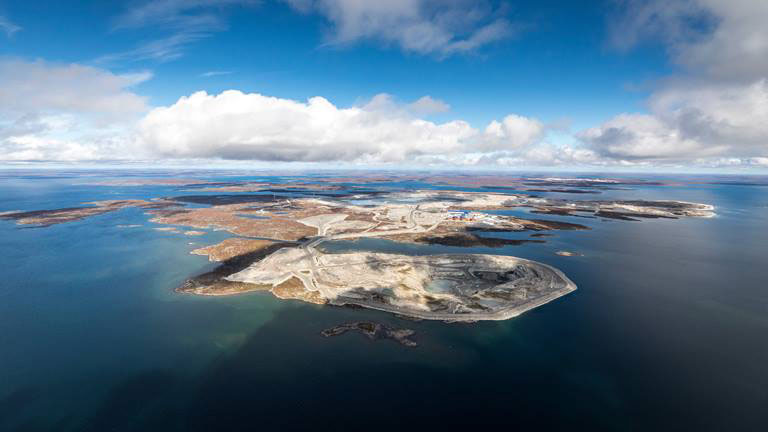 Rio officials said the mostly white gem-quality diamonds produced at the mine will continue to be in strong demand, and with Diavik predicted to operate until 2025, it will be able to continue supplying – and then be a good neighbor when the operation mines out.
"As owner and operator, Rio Tinto is committed to delivering Diavik's eventual closure safely and responsibly, to leave a positive legacy in consultation with our community and government partners," Chief Executive Sinead Kaufman said.
Rio Tinto has operated Diavik, which is located 300 kilometers from Yellowknife, since production started in 2003. In 2020, the mine produced 6.2 million carats of rough diamonds.
Source: Rio Tinto