Another year is coming to an end. It seemed to go quickly (just like everything feels like it does now after our collective experience that was 2020), but it was also very busy. It was not just an active year for commodity markets, for better and worse, it was also a surprisingly active year for mining industry events and was North American Mining magazine's first full year in existence.
As happens often, I get asked for my input on what might be to come in the industry. However, what I heard even more this year was: "How was that event?" or "Was there a great turnout at that show?" because, I think, many still have much hesitation about getting back "out there" – in whatever form that takes – in a not-quite-post-pandemic world.
So, to answer all questions at once: I was pleasantly surprised by the interest and respective turnouts at those events I did attend. Not one was disappointing in quality or level of insight, even if they might have been a little more sparsely attended.
MINExpo in particular was a fulfilling experience, and we at the magazine and at SEMCO Publishing thank the NMA for another great production. Did it have its usual attendee numbers? No. Despite that, though, the exhibition and educational opportunities were just as, if not more, inclusive, abundant and informative, and with a still-great number of booths, there were a multitude of opportunities for many to have in-depth conversations that time may not have allowed for in the past, and may not again. A potential negative became an absolute positive for those that were in attendance in Vegas.
The takeaway, from my standpoint: if you feel safe, your colleagues and industry connections are waiting for you at the next show or conference. If you've been attending this year's gatherings, we hope that you'll continue to in the coming year – chances are, NAM will see you there.
For post-show coverage of MINExpo, check out this month's features, along with a number of others from our feature theme of processing and pre-event from NAM's last attending show for 2021, the American Exploration and Mining Association (AEMA) annual event being held this month in Nevada.
If you'd enjoyed this first full year of North American Mining, let us know. You won't have to wait long for our next issue; we're boosting to six issues in 2022 so our first edition, January/February, will be on its way soon in print and online.
Until then, Happy Holidays to everyone, and all the best to you for this promising New Year.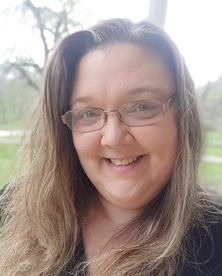 Donna Schmidt
Editor, North American Mining magazine
[email protected]
(740) 624-4642
Twitter: @Dschmidt_NAM