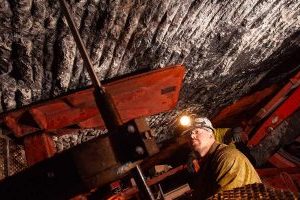 Arch Resources has confirmed that the long-awaited start of production at the Leer South longwall operation in Barbour County, W.Va., has finally arrived.
The start-up, which was official at the end of August following a 30-day outage to upgrade the material handling system at the site, comes after two-and-a-half years of work and about US$400 million in investment dollars to bring the underground operation to fruition.
Arch COO John Drexler commented on the timing of the production start despite many headwinds.
"The Leer South team has done an extraordinary job in bringing this large, multi-faceted project to fruition in the face of a pandemic and in the midst of a rising material and labor cost environment," he said.
"Because of the tremendous focus and dedication of the entire Arch operations team, Leer South is ramping at a highly strategic time, with the global economy rebounding and with steelmakers struggling to secure sufficient supplies of high-quality metallurgical coals."
Leer South crews are now testing and integrating the new material handling infrastructure and will continue to ramp up operations over this month.
Arch expects Leer South to make a significant contribution to production volumes in the fourth quarter and reach its full production mode by the start of 2022.
When fully ramped, the mine is expected to produce up to four million tons of premium-quality, high-vol A metallurgical coal per year for global steel market sale. 
Source: Arch Resources