Tahmoor Coal Mine Looks To Caterpillar For Longwall Roof Support.
By Josephine Patterson
It's been more than 15 years since the underground Tahmoor coking mine, which is located 75 km southwest of Sydney, Australia, had a complete longwall system upgrade. With stricter regulations on dust exposure being enacted as well as the need to increase reliability of the system and reduce overall operating costs, Tahmoor Coal officials turned to Caterpillar for solutions.
The mine's longwall system, which consists of 159 Cat roof supports measuring 1.75-meters wide, were being operated by Cat PM4 roof support control units since 2004. The Tahmoor mine operates 24 hours a day, and has development consent to produce up to 3 million tonnes run of mine (ROM) coal per year. To meet its extraction targets, the mine needed an efficient longwall production process. As Caterpillar sees automation as the key to successful longwall mining, the OEM presented Tahmoor officials with an opportunity to be the first in the world to production-validate its new Cat PMC-R 2.0 roof support control system.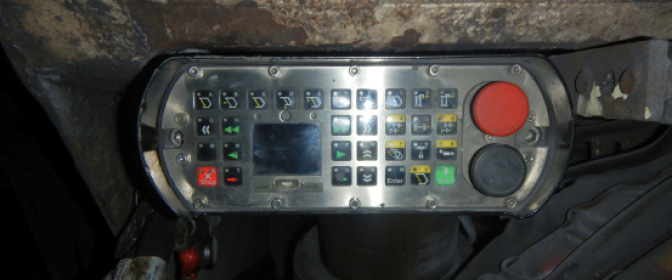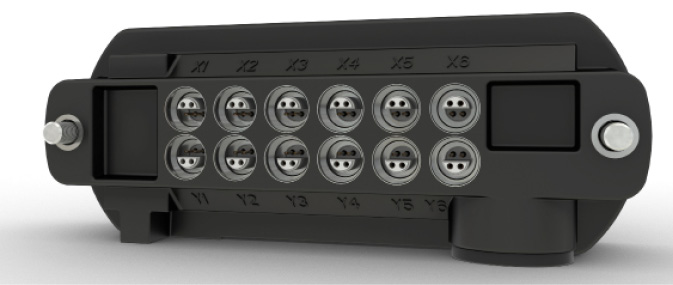 Longwall Gamechanger
A successor to the Cat PMC-R, which was based on the PM4 series, the Cat PMC-R 2.0 control unit offers the same proven and reliable system topology as the previous generations. However, the new control unit has undergone an electronic and network redesign to deliver increased computing power – thanks to an advanced multi-core processor with 260 MHz clock speed – and enhanced communication capabilities via a high-speed Ethernet backbone.
The unit was specifically designed to be used on shearer or plow faces to provide high levels of longwall automation. The high bandwidth connection enhances machine-to-machine integration, which provides for advanced automation functionality. More complex messages can be exchanged between the equipment, which Caterpillar said creates "holistic integration and interoperability resulting in increased performance and reliability."
The Cat PMC-R 2.0 has an upgraded graphical 2.6-inch LCD display that provides 50% more information at a glance than its predecessors, improving user interaction. Additionally, users can expect an enhanced experience when viewing Cat 3D VSoftware applications as the data is refreshed at a higher frequency resulting in a smoother and more accurate representation of the equipment underground. The software's valve cycle count (VCC) app allows Tahmoor officials to minimize downtime by monitoring equipment condition and set trigger points that provide an alert when a circuit is reaching a pre-defined limit, streamlining the maintenance management of hydraulic circuits.
Upgrade Success
In addition to the Cat PMC-R 2.0 controller, Tahmoor officials also invested in new power and lighting systems for the roof supports, a new slope angle measurement (SAM-6) inclinometer system, and numerous electrical system improvements. Materials were delivered in the third quarter of 2020, and system upgrades were completed in time for a December longwall system restart.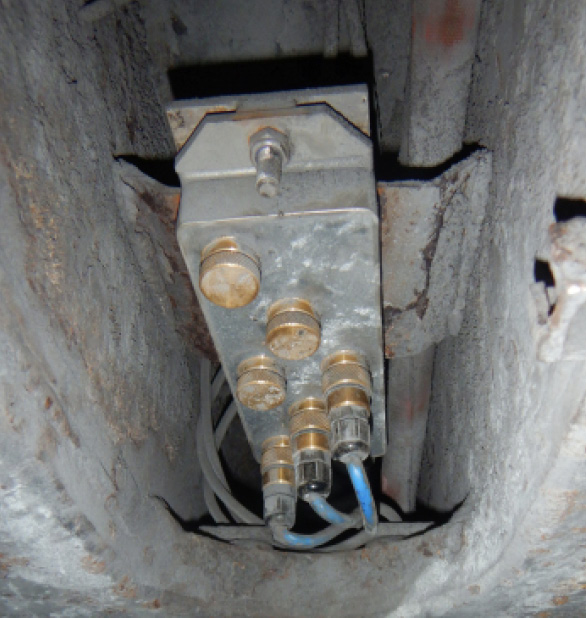 The Tahmoor coking coal mine has seen consistent and sustained improvement in productivity and output since installing the longwall system upgrades. "PMC-R 2.0 delivered an out-of-the-box availability of 99.6% from first-shear with only improvements since to beyond 99.9%," said Tim McNeice, Tahmoor Coal project manager. "Two of our business values are 'Change' and 'Sustainability.' Changing our roof support control system to improve overall longwall efficiency was key to Tahmoor Coal's sustainability plans."
In addition to increased productivity, the mine has also seen reduced ownership costs. Serviceable controller parts allow for minor repairs to take place at the mine site instead of sending the equipment offsite.
After the initial success of the upgrade, Tahmoor officials look forward to exploring "the full offerings of our first-in-the-world PMC-R 2.0 units," concluded McNeice.
Closer Look: Tahmoor Colliery
Operated by SIMEC Group subsidiary Tahmoor Coal Pty Ltd., the Tahmoor mine has been producing coking coal since 1979. It operates in the Bulli coal seam in North South Wales, Australia, with the majority of its product being hard coking coal for both domestic and foreign steel making markets, while also producing small amounts of a specialty blend coal.
The majority of coal is extracted from the mine using a longwall mining system, with a much smaller part coming from mine development. A coal handling and preparation plant is able to process 650 tonnes per hour and separates the coal into the higher quality coking blend and lesser quality steaming blend.
Earlier this year, the New South Wales government approved an expansion plan for the Tahmoor mine, which will see 33 million tonnes mined over an additional 10-year mine life. The coal produced from the expansion project will be at least 90% coking coal with the remainder thermal coal.