Explore Every Level of Equipment and Technology at the Largest Mining Show of Its Kind.
Mined materials are the building blocks of every current infrastructure project and all future energy technologies. Responsible for feeding the world's manufacturing, technology, defense, transportation and medical supply chains, demand for mined materials is poised to soar as the global economy recovers and emerging markets require increasing amounts of energy each year. Global economic recovery starts with mining, and the heart of that recovery will be on display at MINExpo INTERNATIONAL® 2021.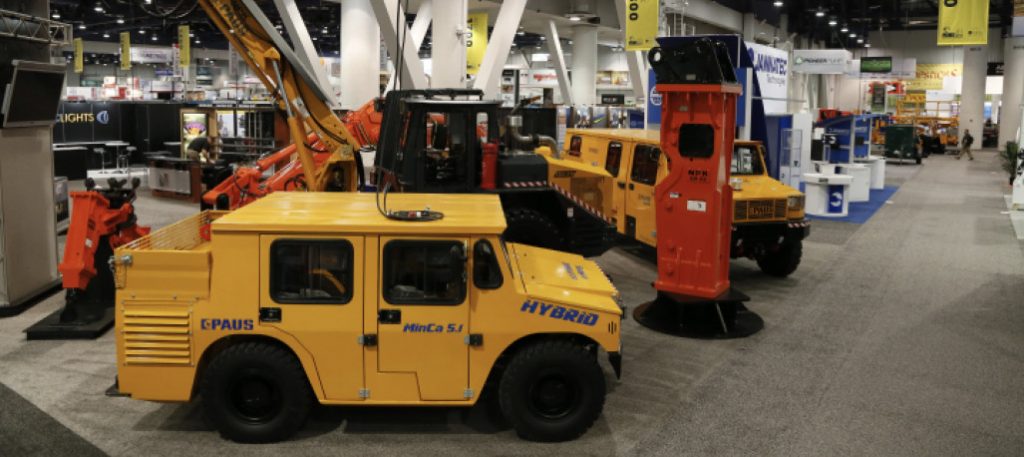 Metals like copper, lithium, nickel and aluminum are becoming increasingly essential as global economies strive to decarbonize by pursuing alternative energies. In the U.S. alone, the current goal to reduce carbon emissions by 50% in 2030 and become carbon neutral by 2060 could increase mineral demands by 1,000% by 2050, according to the Center for Strategic and International Studies.
The resolution to pursue alternative energies is transforming automotive manufacturing, signaling that the demand for minerals will only increase. According to a Reuters analysis, global automakers plan to spend $300 billion to produce new vehicles over the next decade, and Bloomberg estimates that by 2040, more than half the passenger vehicles sold are expected to be electric — which require more copper, silver and lithium than combustion engines.
Sophisticated microchips are also exceedingly dependent upon high-quality minerals. As hard as it is to imagine, virtually every cell phone carries a piece of quartz from Spruce Pine, North Carolina, which is home to the purest quartz in the world, as it contains a high concentration of silica. According to the BBC, it currently it sells for about $10,000 a ton.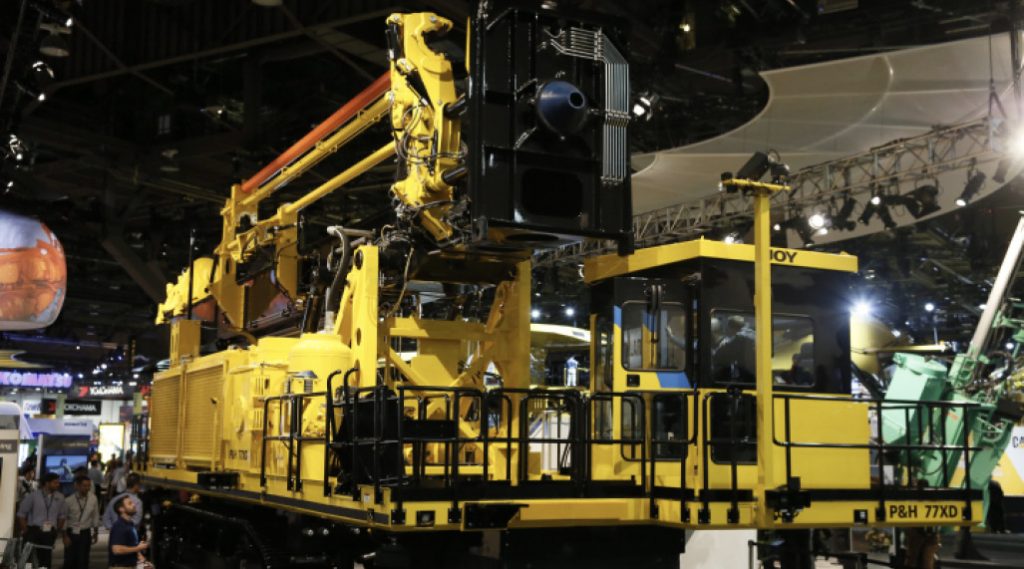 It's not just technologies of the future that lean heavily on raw materials sourced from the earth. Traditional infrastructure, like highways, bridges and tunnels are constructed with huge quantities of copper, aluminum and steel – making iron ore the world's most frequently used metal. Military weapons systems also require specialized alloys, magnets and catalysts comprised of minerals. For example, building a single F-35A fighter jet requires 920 pounds of rare elements, according to the Air Force Association.
From microchips to skyscrapers, hundreds of thousands of tons of minerals are sourced each year by the most profitable public corporations in the world, contributing thousands of jobs and a significant source of capital into global economies. According to the National Mining Association, in 2020 alone, U.S. minerals mining contributed about $82.3 billion in gross domestic product. That same year, the median pay for miners was $93,800 annually and about $45.10 hourly, which is more than 70% higher than the combined average of all private sector jobs, as calculated by the U.S. Bureau of Labor and Statistics.
As economists predict a sharp recovery post-COVID-19, mining will play a major role in restoring supply chains and contributing high-paying jobs that will lead to healthy economic growth on a global level. As many essential minerals can only be sourced from specific geographical locations, mining will significantly benefit emerging markets and support local communities. The electronics industry, which relies heavily on copper, lithium, tellurium, cobalt, tungsten and gold, sources these minerals from almost every continent.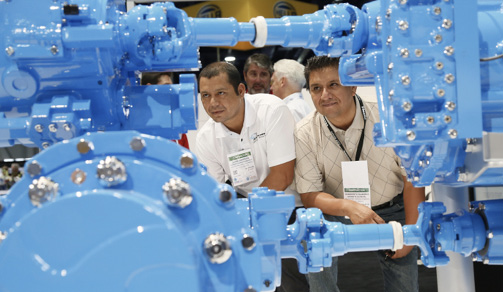 To access those materials, MINExpo® has everything mining professionals need, under one roof. In every segment of the mining industry – including exploration, mine development, open pit and underground mining, processing, safety and environmental remediation – mining companies are devoting rigorous attention to purchasing decisions. The potential for increased cost savings through dramatic innovations in mining techniques makes this an ideal time to invest in efficiency and explore options that increase access and productivity.
Held in Las Vegas, Sept. 13–15, 2021, MINExpo is the largest and most comprehensive industry event to explore cutting-edge equipment, technologies and innovations for all mining sectors. With more than 675,000 sq. ft. and 11 halls, industry professionals can purchase equipment, parts and services from well-known suppliers in the industry and discover new solutions from groundbreaking startups. In addition to massive equipment, products for the entire mining cycle, new technologies and innovations, MINExpo is also the place to discover software and solutions that digitize the back office, increase productivity, improve health and safety, advance environmental protection, and boost profitability.
The extensive show floor includes more than 1,200 suppliers who have what you need today and can demonstrate technologies and innovations for tomorrow. While known for the scale and scope of products, MINExpo provides unmatched opportunities to interact with knowledgeable technical experts who will answer questions about what is on display, address operational issues and challenges and identify specific solutions.
MINExpo® 2021 is also the optimal place for mining professionals to build a global network of partners, engage in face-to-face meetings, and discuss business requirements with global providers.
MINExpo is sponsored by the National Mining Association (NMA), the U.S. mining industry's leading advocate and the only trade organization representing the interests of mining before Congress, the administration, federal agencies, the judiciary and the media. The show is committed to following the guidance of the CDC, state and local authorities, as well as the Las Vegas Convention Center – a Global Biorisk Advisory Council STAR™ facility.
MINExpo is three days you do not want to miss. For attendance information, visit www.minexpo.com. Learn more about NMA at www.nma.org.