Valvoline has addressed the needs of heavy-duty engines with a new product it released in mid-July, Valvoline All-Terrain for off-highway, heavy-duty diesel engines operating in severe conditions and extreme duty cycles.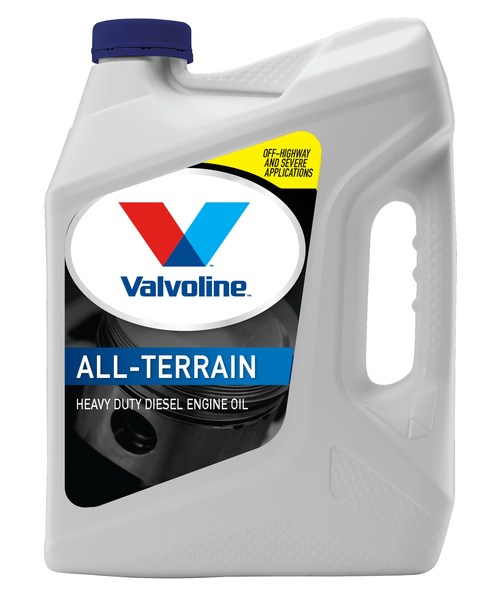 Edward Murphy, PhD, Valvoline senior group leader – heavy-duty formulations, said the oil was designed for the heavy-duty diesel engine that needs superior wear production, especially in extreme conditions and high idle times.
All-Terrain offers wear protection in extreme load regimes, enhanced viscosity and oxidation stability, additional bearing and piston focused protection, and helps protect from particulate and moisture contaminants.
It was tested in 25,000 hours of field trials among real fleets operating in mining and agriculture with extreme duty cycles. Even engines that were pushed to over two-times the OEM recommended oil drain interval, demonstrated excellent sludge, deposit and wear control.
Valvoline All-Terrain comes in both SAE 10W-30 and SAE 15W-40 viscosity grades and is recommended for diesel engines operating in a wide variety of environments calling for API service CK-4 and prior service categories CJ-4, CI-4 PLUS, CI-4, and CH-4.
It is available now in both bulk and small packs.
Valvoline, Valvoline.com